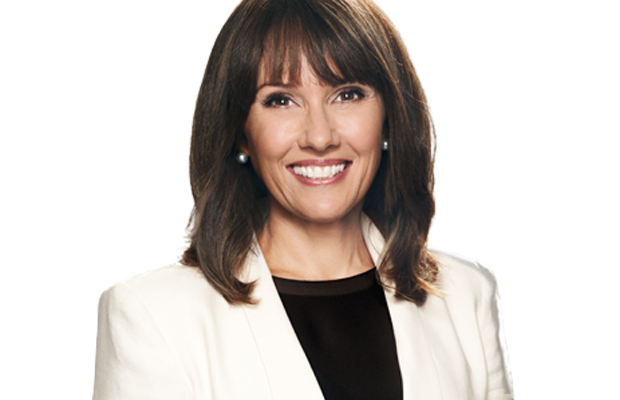 CHRIS BATH
TV, MEDIA PERSONALITY
Chris Bath, Before becoming presenter for Seven's Morning News,  had numerous presenting roles with the network seven over the years.
In 1996 until early 1997 Chris Bath co-hosted the 6 am news bulletin with Peter Ford (which later became Sunrise). In 1997, she became host of the network's Sunday morning political interview show, Face to Face, and presenter Seven's Late News. (The Late News was subsequently axed in August 2003).
For three weeks in mid-1997, Chris Bath was working 18-hour days, filling in as host of 11AM, presenting the afternoon news updates, recording the news bulletin shown on Ansett flights and presenting the 11 pm Late News bulletin.
In 1998, Chris Bath was a reporter for Witness, the network's flagship current affairs program, until it was axed later that year. Seven then asked Bath to co-host its new current affairs show, Dateline, with Stan Grant. She declined and was given the role of presenting the Sydney 6 pm news over summer.
In 1999, Chris Bath returned to the Late News, as well as reading afternoon news bulletins on Sydney radio station 2WS from May. In July, she did a now infamous interview with Sydney newspaper The Daily Telegraph which did not sit well with management. Among other things, she said she'd "refused to work on" Today Tonight and was the "only presenter" at Seven writing her own updates. Outside the news, she appeared as a guest panelist on Geoffrey Robertson's Hypotheticals in October, and on 31 December she hosted the networks New Year's Eve coverage.
In 2000, Chris Bath was part of Seven's host team for the Sydney 2000 Olympic Games, including a spot on Olympic Sunrise. In August, she carried the Olympic Torch in Newcastle. Chris Bath was then given the honour of co-hosting the prelude to the Opening Ceremony live on stage at the Olympic Stadium, while seven months pregnant with her first child.
In 2004, she began presenting Seven Morning News where she replaced Chris Reason.
In 2005, Chris Bath was a contestant in the third Australian series of Dancing with the Stars alongside professional dance partner Trenton Shipley. In seven out of the ten weeks of the series she obtained the highest score from the judges, including the semi final and grand final. However when the votes were combined with those of the viewers, Chris Bath finished second to Home and Away actor Ada Nicodemou for the title ofDancing with the Stars Champion.
From 12 December 2005, Chris Bath presented Seven News Sydney until the end of 2005. She then returned Seven Morning News on Wednesday to Friday and did the Seven News Sydney weekend news until mid January 2006. She also presented the summer breakfast show on Sydney radio station WSFM 101.7 from 12 December until 13 January.
On 7 December 2005, Sydney newspaper The Daily Telegraph printed that Chris Bath had been in talks with the Nine Network to become the host of the Today breakfast show in 2006. However, Seven insiders say Chris Bath was contracted to Seven until 1 December 2006 at the time and the Nine Network denied approaching her. The Herald Sun reported Bath turned down the position because she could not cope with the early starts and she wanted to honour her contract with Seven. The role eventually went to now former Ten News Sydney presenter, Jessica Rowe (who was also eventually replaced by Lisa Wilkinson less than 18 months later).
In 2006, Chris Bath began presenting Seven Morning News on Monday to Thursday and the Sydney evening news on Fridays. From May, Bath swapped roles with Ann Sanders to present the weekend evening news in Sydney as well as Fridays. Ann took over the Morning News. Later that year, Bath also presented a new employment based reality series for the Seven Network titled You've Got The Job.
During 2007 and 2008, Chris Bath often presented the Seven Late News updates and Seven 4.30 News on Fridays. This continued into 2009, with Bath replacing Monique Wright as the Friday presenter of Seven 4.30 News.
In January 2009, Chris Bath was appointed host of Seven's new current affairs program, Sunday Night. In November of that year, Bath became the weeknight anchor of Seven News Sydney, following the retirement of Ian Ross. In July 2012, she was partnered by her husband Jim Wilson as sports presenter for the 6pm weeknight bulletin.
In January 2014, Chris Bath stood down as main anchor of the Sydney bulletin and was replaced by Mark Ferguson, who now presents on Sunday to Thursday. Bath continues to present the 6pm news on Friday and Saturday, as well as Sunday Night.