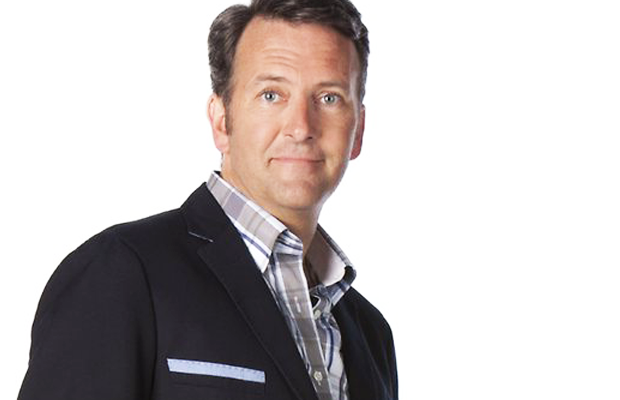 COLIN LANE
ACTOR, COMEDIAN & TV HOST 
Lano and Woodley
Colin Lane performed with fellow comedian Frank Woodley as part of the duo Lano and Woodley for a period of almost 20 years. The two met through theatresports in the mid-1980s and first performed together at an open mike night at the Prince Patrick Hotel in Collingwood, Victoria, in 1987 along with their friend Scott Casley, calling themselves the Found Objects. Over the next six years, the trio performed in venues throughout Australia and at the Edinburgh Festival Fringe. They became semi-regulars on ABC TV's The Big Gig, a show known for boosting the careers of new comedy acts, had their own commercial radio show for six months and were part of the short-lived Seven Networksketch show The Comedy Sale. When in 1992 Casley moved away to Alice Springs, Woodley and Lane decided to continue as a duo, drawing their name from childhood nicknames.
As Lano and Woodley, the two adopt humorous onstage personas, with Woodley playing a "goofy innocent" who is frequently bullied by Lane's pompous, controlling character. Their first show as a comedy duo, "Fence", debuted in 1993. It toured throughout Australia, winning the Moosehead Award at the Melbourne International Comedy Festival for best act and was eventually taken the Edinburgh Festival Fringe in 1994, where it won the prestigious Perrier Comedy Award. Subsequent live productions have included "Curtains", "Glitzy", "Slick", "Bruiser", "The Island" and their 2006 farewell show, "Goodbye". In 2000, they co-hosted the televised Melbourne Comedy Gala.
Woodley and Colin Lane have created two television shows together. The Adventures of Lano and Woodley, which premiered on the ABC in 1997, was a comedy series which featured the duo living together in a fictional suburban Melbourne flat and frequently getting into trouble. It aired for two seasons, airing in 38 other countries. Although they were offered the opportunity to make the series in England, the pair decided to remain in Australia because they did not want to live in London. In 2004 their live show, The Island, was filmed as a TV special and aired on The Comedy Channel. The duo have also released an album, Lano & Woodley Sing Songs, and a novel, Housemeeting.
In 2006, after close to 20 years of working together, Woodley and Colin Lane decided to part ways. Woodley states the split was due to a desire to pursue new challenges. "We just got to the stage where we felt we had to make a decision," he says. "Either we were going to spend the next 20 years doing this, this'd be our career, our lives forever. And that wouldn't have been a terrible thing. Or we could go, 'Let's have a bit more variety in our lives'." In one final tour, the duo travelled through 37 Australian cities with their farewell show, "Goodbye".