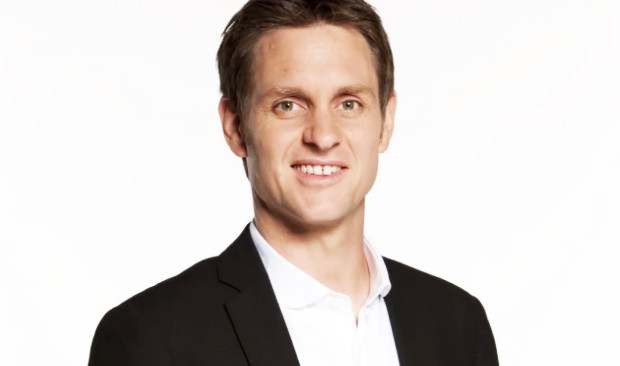 CRAIG REUCASSEL
RADIO & TELEVISION COMEDIAN
In 2004 and 2005, Craig Reucassel co-hosted the drive-time radio show Today Today on Triple J with fellow Chaser Chris Taylor. The pair returned with their Sunday afternoon show Bloody Sunday to do relief shifts in mid-2006 and summer 2006–07.
Craig Reucassel was a founding member of the satirical multi-media group The Chaser team and worked to produce their satirical newspaper, as well as television shows on ABC TV including The Election Chaser, CNNNN, The Chaser Decides and The Chaser's War on Everything. He has been one of the main presenters on The War since the pilot episode. He and his wife Keisha have three children together, and their son Ollie has appeared on some of the sketches on The War. Reucassel was often the one selected to confront former Prime Minister John Howard on his morning walks, most famously in the axe stunt.
On 2 August 2006, Craig Reucassel responded to a news story about a private school student who had hugged then Prime Minister John Howard while holding a screwdriver during one of the PM's morning walks. To test the Prime Minister's security arrangements, he approached Howard during a morning walk and asked for a hug while holding a large plastic battle axe. Reucassel did receive the hug, but a later approach while holding a running chainsaw was not so successful. There was much debate surrounding whether to turn on the chainsaw and whether they would be shot at for doing this. Cut out from this segment was an unsuccessful attempt that took place between the axe and the chainsaw, in which Reucassel was holding a four-point-star mace.