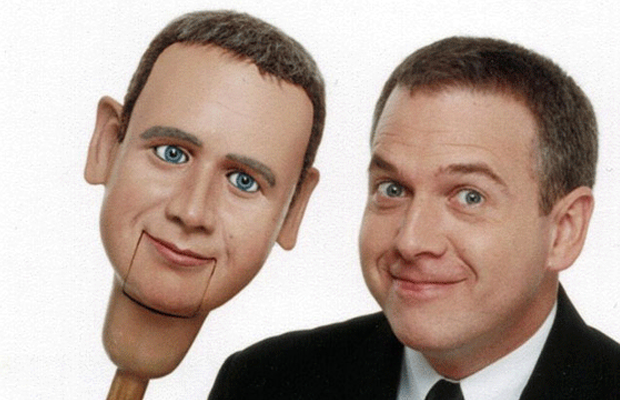 DARREN CARR
AUSTRALIAN VENTRILOQUIST
At the tender age of eight, Darren Carr started playing with dolls and talking to himself. Luckily for him, coming from a show business background, this was not only considered to be quite normal, but actually encouraged.
Nowadays, Darren is recognized throughout the industry as Australia's Number One Ventriloquist performing with his cast of hilarious characters at numerous corporate functions, special events, nightclubs, and theatres, worldwide.
Darren Carr has presented specialized programs for such varied clients as:
Tooheys, Mazda, Hagemeyer, Wild Turkey, Westfield's, Lend Lease, Aristocrat , Cancer Council, AFL, ARL, Breville, Starlight Foundation, Tandy Electronics, Westpac, Toyota, and Dick Smith, to name but a few.
Over the past ten years, Darren has also appeared on many of the world's premier cruise lines including P&O, Princess, Celebrity, Royal Caribbean, Silver Seas, and Holland America, performing with great acclaim to audiences from all over the world.
Darren Carr has been honored with numerous entertainment awards including several as "Austalian Performer of the Year". He has also twice accepted invitations to appear as a headliner at the International Ventriloquist Convention in the USA and has appeared on Channel 9's "Footy Show", the Comedy Channels "Stand Up Australia", and on CBS "60 Minutes" .
With a mixture of ventriloquism, comedy, and music, you can rest assured that DARREN CARR and his hilarious characters will deliver an appropriate, professional and thoroughly entertaining show for all those who love to laugh.