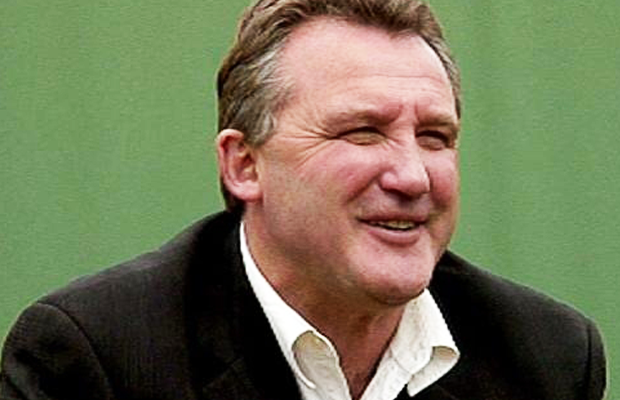 DOUG HAWKINS
AFL FOOTBALLER & SPORTS PRESENTER
Football career
Footscray
Doug Hawkins made a name for himself over the ensuing years as one of the finest wingers the game has ever seen, so much so that at the team's home ground, the Western Oval, one of the wings of the ground was named the "Doug Hawkins Wing". Much has also been made about his rocky relationship with coach Mick Malthouse during the 1980s, but during Hawkins' Australian Football Hall of Fame induction ceremony in 2004, Hawkins played this down. In 1994, Hawkins broke Ted Whitten's long-standing club record of 321 games for Footscray, and Whitten was on-hand to congratulate him.
Fitzroy
However, after playing 329 games and kicking 216 goals for the Bulldogs, Hawkins' contract was not renewed, and so he moved to the financially strapped Fitzroy Football Club for one last season in 1995. Doug Hawkins played 21 games and kicked 11 goals for the club before announcing his retirement.
Media career
Off the field, Doug Hawkins was known as an old-fashioned Aussie larrikin, someone who himself acknowledged he was not one of the smartest people going around, but was always up for a laugh. As a panel member of the Nine Network's The Footy Show during the mid-1990s, he was often portrayed as the show's court jester. In 1998, Doug Hawkins moved to the Seven Network and appeared on a Wednesday night rival to The Footy Show,Live and Kicking.