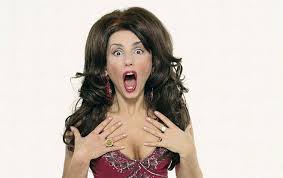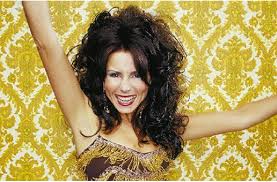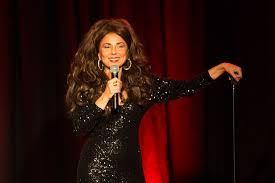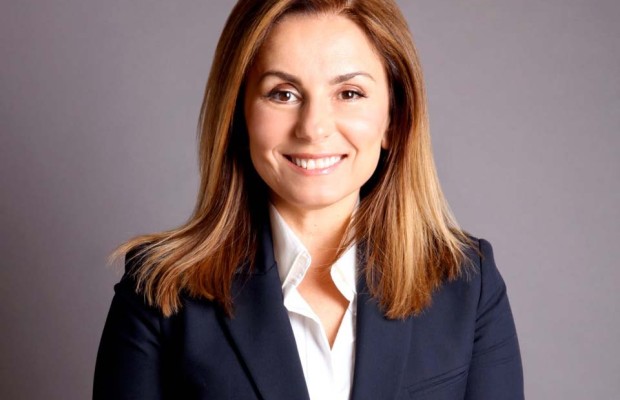 EFFIE
AUSTRALIAN COMEDIAN AND MC
Effie is an outrageous comedic character played by Australian actress Mary Coustas. Coustas depicts a stereotypical second-generation Greek Australian.
The Effie Effect
There are very few corporates that have not greatly benefited from the knowledge, charisma and inspirational quality that only a star of Effie's magnitude has. Here is your opportunity to take advantage of Effie … (Just don't tell her mother)
Whether it's staff self-esteem building, corporate dinners, awards nights, community uplifting, boardroom bonding, hypotheticals, debates or government bureaucratic finessing — whatever. Effie can be a mouthpiece, your soldier, a corporate and social carbonator extraordinaire. The long-term benefits are there for you to gain from. She can be yours for a price.
It's all about me! – Effie is the Logie award winning creation of Mary Coustas, an actress and writer. Her beloved character of Effie became a cultural phenomenon after the success of Wogs Out of Work. The social significance of that theatre show gave birth to a many more: Acropolis Now, Wogarama, Waiting for Effie, Effie Just Quietly, Greeks on the Roof.
Mary's serious acting career has lead her to roles in feature films and TV series such as Grass Roots, Skirts and Wildside as well as roles on stage at the MTC and STC.
On hosting The Prime Minister's Press Gallery Ball, Parliament House,
Canberra (twice):
"We should pay Effie double – she was quite simply FANTASTIC – particularly Effie's line – "It's not DOG eat DOG – it's WOG eat WOG"! Everyone I've spoken to also thinks it was the best ever! It was a great night."
Karen Middleton, Chief Political Correspondent — SBS Television
"People are RAVING about it being the best one ever. Seriously raving. It's great. Effie was a sensation and they're raving about her too. And everyone has a hangover."
Malcolm Farr, Chief Political Reporter — Daily Telegraph
"Guys and gals. What a great night! Feedback this morning has been outstanding… The best Ball ever, is the common view. Effie slayed 'em. As John Howard said, the Ball has become THE Canberra event to attend."
Steve Lewis, Chief Political Correspondent — The Australian
"Wow – what a night! The feedback from guests and staff has been absolutely incredible. Your comical anecdotes were a great hit and your banter with Larry was very entertaining.
I can't begin to thank you for your contribution in making our Client Appreciation Party a night that will be remembered for many years to come."
Helen Brodie, Commercial Manager — Australia Post
"Your presence and the comedy spot you delivered were instant hits with our clients and staff members alike. We are still in awe of the way in which you spiced up the information we gave you and delivered it with such aplomb."
David Fabian — Minter Ellison Lawyers
"I would like to thank you for your participation in the National Conference,'Quest for Excellence' which contributed to the success of the event."
Chris Canty, Chief Operating Officer— Mortgage Choice
A long history of corporate Seduction
Who were the Corporate captain Cooks that got there first?
NAB
AN Z
Deloitte Venture Capitalists
Stockbrokers Awards
Mitre 10
Bunnings
Mirvac Hotel Group
McDonalds
National Press Gallery
Mid Winter Ball
LJ Hooker
Merck Sharp & Dohme
Pharmaceuticals
Collingwood Football Club
AMP
Adshel
Blackmores
Minter Ellison
Mortgage Choice
Mallesons Stephen
Jaques
Macquarie Bank
Princeton
Pharmaceuticals
Master Builders Association
Taronga Zoo
Ernst & Young
Dick Smith
Australia Post
ALP Fundraiser
William Buck Accountants
Woolworths
… ad infinitum, etc