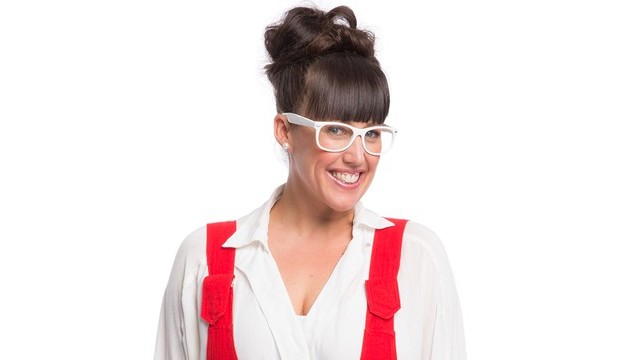 FEM BELLING


BOOK TV TALENT SHOW CONTESTANTS & FINALISTS
THE VOICE
Fem Belling is one of Australia's favourite contestants from the Voice season 4.
Based in Melbourne VIC. Now available for Corporate and Special Events.
Australia has seen many artists over the years make their professional debut on various TV talent shows, including Australia's Got Talent, The X factor, So You Think You Can Dance and The Voice. These artists go onto recording careers and corporate engagements for the private sector.
Here at The Entertainment Bureau, we can source any of these artists and help give your next event that extra bit of WOW factor. Whether it be a solo performance or a full band engagement, we can help connect you with the celebrity artist of your choice. Call today for an obligation free quote.
FEM BELLING BIO
Fem Belling is emerging as one of Australia's formidable and exciting new jazz performers. Her African Jazz and theatre roots augment her unique musicality, choices and interpretations evidencing a rich thread of international cultural exchange.
Her versatile voice and powerful stage presence, lends authenticity, verve and warmth to the jazz classics. Fem Belling finished playing the role of Liza Minnelli opposite Todd McKenney in The Smash Hit THE BOY FOM OZ
This ARIA nominated artist has sung and played with many of the jazz greats from South Africa, London (Ronnie Scotts) and Australia including John Foreman, The Joe Ruberto Trio, The Public Opinion Afro Orchestra (earning an ARIA nomination), The Grand Wazoo, JMQ, Rory Clarke, The Daryl Mckenzie Jazz Orchestra, George Washingmachine and can be seen in Melbourne's top music venues including Dizzys Jazz Cafe and Bennetts Lane Jazz Club.
Acclaimed for her recent, self written & performed, musical homage to Blossom Dearie in "Dear Blossom…"
Fem Belling was nominated for a Green Room Award for Best Leading Actress in a Musical "Genesis to Broadway".
She has performed for Her Majesty the Queen at the Royal Variety. She has also performed with many of the jazz greats of jazz and stage from South Africa, London and Australia including Gregory Porter, Michael Ball, Mel Smith, Reggie Watts, Joe Ruberto Trio, Joe Chindamo, Paul Williamson, Gil Askey, John Foreman, The DMJO,
She has headlined Australia's top jazz festivals and continues to wow listeners with her vocals.
She joined the up and coming jazz vocal group 4PLay in London and was chosen to perform for Her Majesty The Queen at the Royal Variety Show.
Fem's Musical Theatre journey began with: Little Shop of Horrors (Audrey). Joseph and His Amazing… (Narrator), Jesus Christ Superstar, Summer Holiday, Oklahoma, The Rocky Horror Show and Nunsense Jamboree. She then joined the international tour of Cats as Jennyanydots.
Crossing the seas to London, Fem Belling has been treading the boards of West End Theatres for many years. Hairspray Original West End cast (Tracy Turnblad, Shelly) She performed for Her Majesty The Queen at the Royal Variety Show! Austentatious (Emily), Fame (Mabel), Footloose (Betty, Rusty, Original West End cast), Annie Get Your Gun, Debbie Does Dallas (Ass. Director, Donna). BBC: Danni's House (series), BBC: Edu (series), MR BONES: Dora (International Feature Film)
Her influences are Ella Fitzgerald, Rachelle Ferrell, Bobby McFerrin, Gregory Porter, Nancy Wilson, Erykah Badu, John Hendricks, Manhattan Transfer, Take 6, Nat King Cole, Natalie Cole, Count Basie, Hugh Masekela, Blk Sonshine.