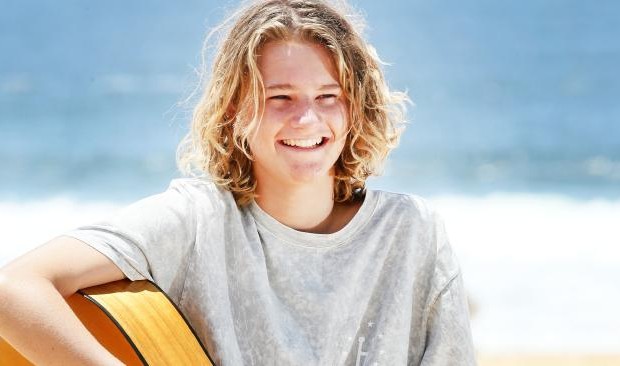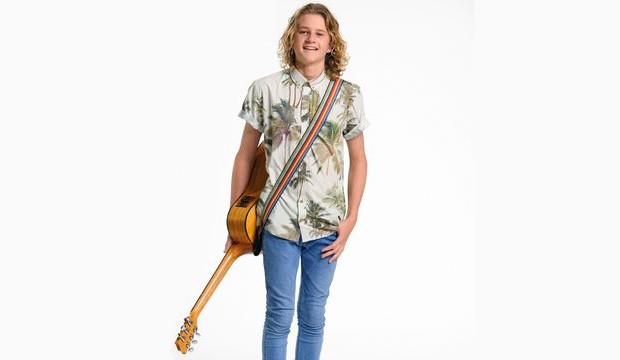 FLETCHER PILON

BOOK AUSTRALIA'S GOT TALENT GRAND FINALISTS
Based on the Central Coast, NSW
Fletcher Pilon is the winner of Australia's Got Talent 2016, Link
Fletcher Pilon has been performing since he was 11 and gigs on weekends at pubs and markets, Christmas Carol concerts and birthday parties.
His younger brother Banjo passed away after being hit by a car while skateboarding. Fletch and Banj were extremely close. Banj would often sleep on the floor in Fletch's room and Fletch was helping Banj practice a song to play with him at end of term. Fletch sang his song "Hoochie Coohie Man" at Banj's funeral.
Two days before his audition Fletch wrote a song about his brother, to be able to perform it in his memory, it is called 'Infinite Child'.
The meaning of the song comes from his family's belief that Banj is dreaming sweetly, and bid him goodnight as opposed to RIP.
Bio
Fletcher Pilon, often known as Fletch, is a talented young singer/songwriter and performer from the Central Coast. Despite being only 14, Fletch has already entertained millions through a host of live performances and gigs, including markets, restaurants, concerts, busking around the country and outstanding appearances on The Voice Kids, Nickolodeon's Slimefest and BalconyTVSydney.
Fletch is fast making a name for himself as a future star in the music industry. With his bubbly personality and unique gift of writing heartfelt songs, Fletcher inspires many, resonating with all walks of life.
Fletcher was hand picked by Aussie Musician, Cody Simpson, in August 2015 to open his Twitter and ANZ shows on the Gold Coast and in Sydney.
Gina Jeffreys, who Fletcher sights as one of his musical mentors says, "The very bottom line is that Fletcher is one of the nicest kids I have ever met. He is hardworking, highly motivated and has a wonderful future ahead of him."
The Madden Brothers were also happy to say "Fletcher is such a genuine and awesome guy!"
The future looks bright for Fletcher Pilon.
Book or contact Fletcher Pilon for your next corporate event at the Entertainment Bureau.
Tags : Book Fletcher Pilon, How to Book Fletcher Pilon,  Book Australia's Got Talent contestants, Book Australia's Got Talent top 12, Book Australia's Got Talent finalists, How to book Australia's Got Talent finalists, How to book Australia's Got Talent contestants, Booking agents for Australia's Got Talent contestants.