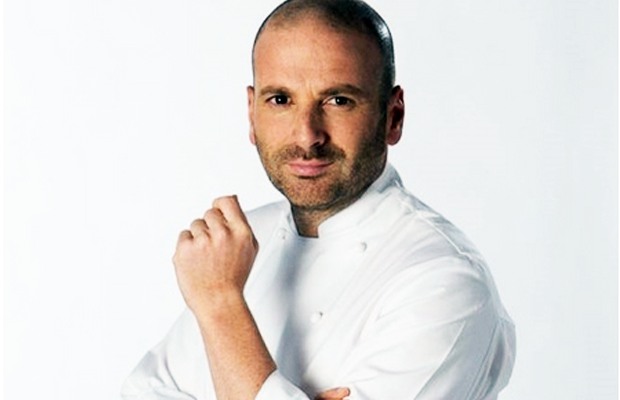 GEORGE CALOMBARIS
TV CHEF, AUTHOR & MEDIA PERSONALITY
George Calombaris also entered the Bocuse d'Or culinary grand prix in Lyon, France, achieving a best result ever for an Australian representative.
George Calombaris spent two years working at Reserve, in Melbourne's Federation Square where, at the age of 24, he won Young Chef of the Year, Best New Restaurant and two chef's hats in The Age Good Food Guide. In 2004, the Global Food and Wine Magazine voted him as one of the Top 40 chefs of influence in the world. In 2006 Calombaris opened his own restaurant in Melbourne, The Press Club designed by renowned restaurant architects Mills Gorman.
In 2008, George Calombaris opened two other restaurants in Melbourne, Maha Bar and Grill (with chef Shane Delia) and Hellenic Republic (with chef Travis McAuley) both in collaboration with Mills Gorman. Also in 2008, he opened his first international restaurant, The Belvedere Club, in a hotel on the Greek island of Mykonos. In December 2010 Calombaris teamed up again with Mills Gorman to open P M 24 with culinary legend Philippe Mouchel.
In 2011 George Calombaris opened St Katherine's in Kew, again with Shane Delia and Mills Gorman.
In January 2012 George Calombaris opened Mama Baba located in South Yarra, Melbourne. According to his interview with Q Weekend 13-14 June, he is opening a new Greek restaurant (with something different), in Sydney at the end of 2015 or beginning of 2016.
George Calombaris has published five cookbooks: The Press Club, Hellenic Republic: Greek Cooking from The Hellenic Heart, Your Place or Mine, Cook With Us with MasterChef Australia co-judge, Gary Mehigan and Georgie Porgie.
George Calombaris appears in Who's Who in Australia 2011 edition and appeared at the 2011 Good Food & Wine Show.