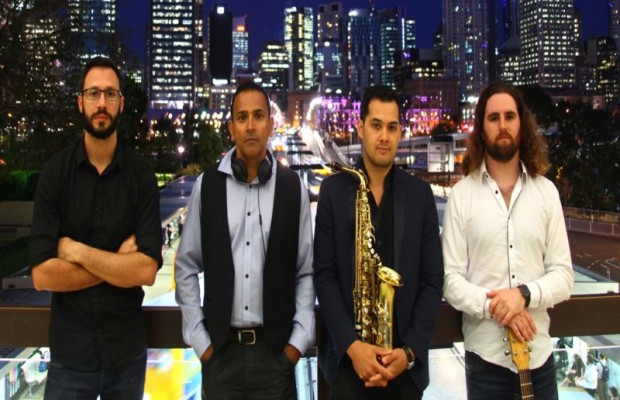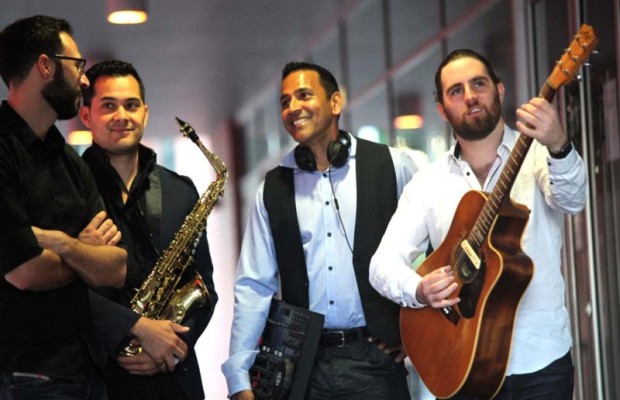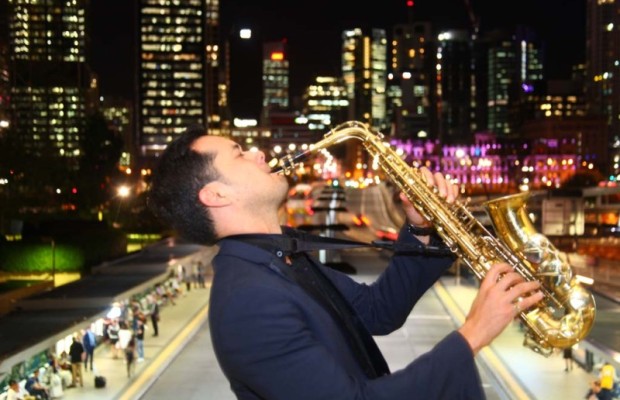 GROOVE SESSIONS  
WEDDING & CORPORATE DJ BAND COMBO
BASED IN BRISBANE, QLD
Groove Sessions are Brisbane's most popular DJ band combo featuring DJ Prazz.
Since the inception of 'Groove Sessions' a number of years ago in a music world with an ever changing landscape, these guys never fail to entertain. As individuals, their pursuit of excellence in their craft is never ending, together as 'Groove Sessions', they create a formidable partnership, which can only be described as a visual and aural masterpiece. ​
Groove Sessions' is a combination of professional DJ accompanied by percussion, saxophone and guitar musicians to produce smooth organic rhythms and create a synergy of sound for a magnetic, funk-filled atmosphere. A sublime mix of beautiful vocal tracks, layered with live percussion, saxophone and guitar set their performance apart from any other.
Groove Sessions' play chillout, disco and house infused sounds, but also incorporate popular remixed music of the 60's, 70's, 80's, 90's and current top 40 hits in their sets. 'Groove Sessions' ability to have such a broad music range means that they can entertain a vast array of clients and take them on their energetic and uplifting musical journey!
'Groove Sessions' professional DJ and live musicians perform sets where you can have control over the music selection style, tempo and range of genres that you wish to be played at your event and 'Groove Sessions' does the rest. However, you may also opt to allow 'Groove Sessions' creative license in creating the perfect vibe for your event.
Groove Sessions Venues & Events:
Soleil, Mon Komo, Brisbane Convention Centre, Cloudland, Custom's House, Sirromet Winery, Jupiter's Casino, Laruche, Zuri Bar, The Loft, Sanctuary Cove, Stingray Lounge, Lightspace, Palazzo Versace, Brisbane Riverfire 2012-2015, Sunshine Coast New Year's Eve 2012-2014, The Met, Iceworks, Stamford Plaza, Blackbird, The Victory, Q1 Gold Coast, Eleven Rooftop Bar, Australian Swimmer of The Year Awards 2014-2015, Hyundai Soccer Final Series 2013 Suncorp Stadium, Climb For Cancer 2015, Million Paws Walk 2015, Rogue Traders Support 2015, Noosa Triathlon 2015 Girlfriend Magazine Model Search 2012-2014