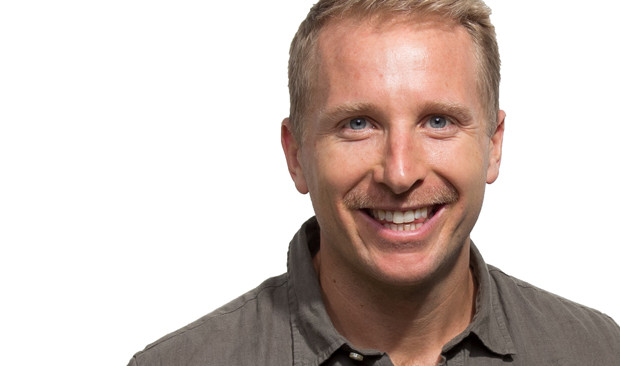 HAMISH MACDONALD
JOURNALIST & NEWS PRESENTER
In early 2006, Hamish Macdonald worked as a producer for Al Jazeera English's regional headquarters in Kuala Lumpur, Malaysia; Al Jazeera English is the English-language sister channel of the Arabic network Al Jazeera. In the summer of 2006, he was hired as a news presenter at the Kuala Lumpur bureau of Al Jazeera English.
Macdonald won the "Young Journalist of the Year" award at the Royal Television Society awards in London, on 20 February 2008.
Hamish Macdonald later moved to Al Jazeera's London bureau, during which time he also acted as the UK correspondent for the Australian breakfast program Sunrise. He left Al Jazeera English in June 2010.
Network Ten
In November 2010, Australia's Network Ten announced that Hamish Macdonald would report for 6.30 with George Negus as a senior foreign correspondent and fill-in presenter.
Macdonald has been a fill-in presenter for Ten News and guest panelist and fill-in presenter on The Project. In June 2012, Macdonald was appointed host of a revived Ten Late News. In 2013, he hosted current affairs series The Truth Is.
Hamish Macdonald was widely criticized for posting a photo of himself, Magdalena Roze, Hermione Kitson and Sandra Sully on Twitter holding champagne and celebrating at the GQ Man of the Year awards the same day 100 Ten employees had been axed. Chris Reason of the Seven Network, whose wife, Kathryn Robinson was one of those axed responded to the Tweet "Congrats, but are these champagne days? 100 mates out of work."
Macdonald announced he would be leaving Network Ten in September 2013. Rumors surfaced the network was underwhelmed with MacDonald's The Truth Is series and MacDonald was upset Ten had not shown greater support for his work.
In 2017, Hamish Macdonald regularly hosted The Sunday Project and was later appointed permanent host in January 2018. He is also a regular fill-in for Waleed Aly on The Project.
In May 2019, Macdonald hosted the 2019 Australian Federal Election coverage on Network 10.
ABC Television Network
On 6 January 2014, Hamish Macdonald joined the ABC Television Network in the US in a senior role as an international affairs correspondent for the network. Despite being contracted to Network Ten in Australia until March 2014, MacDonald gained an early release from the network who supported his new appointment. He will initially be based in New York City but will move to London later in 2014. His new contract reportedly allows him to accept limited outside work with other organizations in certain circumstances.