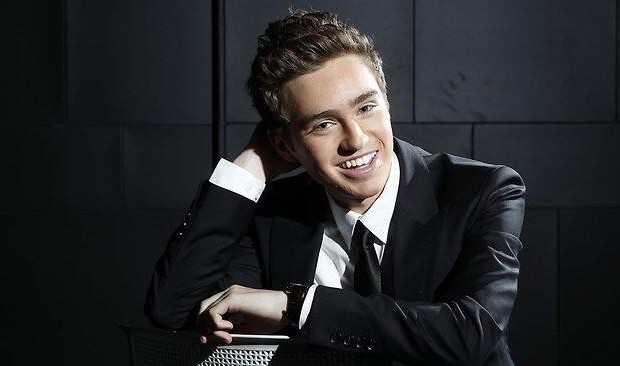 HARRISON CRAIG – WINNER OF THE VOICE 2013
Harrison Craig  was the the Winner of the Voice 2013. Harrison Craig was clearly the favourite to win after his stand out performance of the Righteous Brothers hit "Unchained Melody".
The 18 year old has been sweeping Australia off its feet with his silky tones and heart-warming vocals. His own original single, "More Than A Dream; has been setting the charts alight.
Harrison Craig excelled in performing many other jazzy, croony numbers and won over the hearts of the Australian public.
Harrison Craig describes his music style as 'Popera' – a mix of jazz, classical and contemporary pop.
Harrison Craig performs at regular corporate and public gigs, and performs songs by his favourite artists Tony Bennett, Andrea Bocelli, Michael Buble and Josh Groban.
Born in Victoria, Harrison Craig has had to overcome challenges that would stop many people in their tracks, but growing up without his father, and becoming the man of the house at a young age has in his words, 'made me the person I am today, and I am grateful for that – thank you'.
On top of rising above family responsibilities, Harrison Craig has had to deal with a severe stutter, which he has had ever since he began talking. This courageous artist began to feel peace in his singing when he realized he could sing without stuttering. Singing has always been place of contentment for Harrison, and it's no wonder he dedicated himself to crafting and developing his now unique and incredible voice.
In true testament to his character, his defining quote from the show was related to his discussion with Seal regarding his original song, 'More than a dream'. Harrison said, 'No matter whether you grew up without a father, you were bullied at school, or you can't speak, you never stop'.
Harrison Craig & his vocal development began when he joined the Victorian Boys Choir in 2005, and with the help of his private singing teacher David Jaanz, he continued to refine his vocal ability until he was ready to debut it for the world in 2013 on The Voice Australia.
Of his experience on The Voice and the future, Harrison said, 'I feel like I am coming home. It's going to be amazing'.