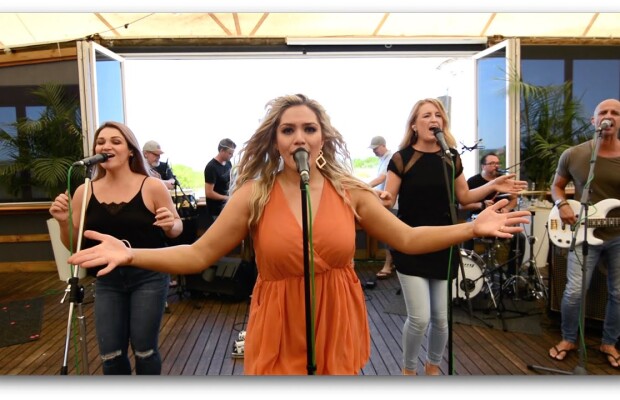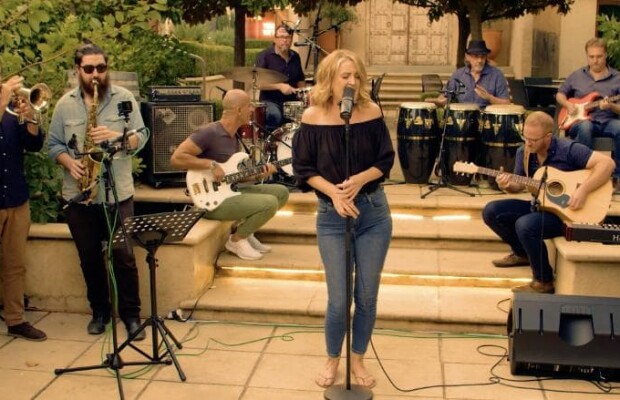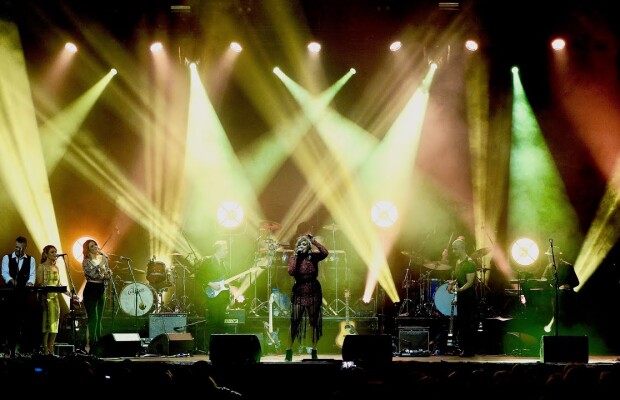 HINDLEY STREET COUNTRY CLUB
ADELAIDE BASED CORPORATE COVER BAND
Hindley Street Country Club were established in 2017 by Constantine Delo and Darren Mullan, HSCC is a collection of South Australia's finest musical and vocal talent who have been collaborating and producing quality interpretations of classic songs, performed and RECORDED LIVE.
The core of this powerhouse band's work is to support South Australian artists and spreading the love of real songs through the connections we all have online.
Hindley Street Counrty Club is a unique group of musicians performing and recording in a unique way to a massive audience online and in schools. We strive to always do the best we can, and to always have a great time doing it.
HSCC draws on the range of exceptional talent in South Australia, both for the members of its musical ensemble and its guest vocalists.. Danny Lopresto, Sarah LLoyde, Andy Seymour, Kat Jade, Vince Conatrino a few listed below
Danny LOPRESTO
Lead vocalist & guitar player for legendary Adelaide band CLEARWAY & progressive rock band SOUTHERN EMPIRE.
Danny has written and performed in original bands, sung T.V jingles and has recorded many voice overs over the course of his career. In 2005, he was chosen as the South Australian representative to audition as lead vocalist for INXS, beating out many hopefuls and finishing in the Australian top 20. In 2010, he took on and conquered the role of Judas in the stage production of Jesus Christ Superstar performing to sold out crowds nightly.
Sarah LLOYDE
In 2007, Sarah made it to the top 16 of Australian Idol which lead her to team up with high profile songwriters and performers such as US Super Star Josh Hartnett (Pearl Harbour), and Richie Neville (member of the UK boy band 5ive). In 2012 she entered into The Voice Australia, and made it to the top 24 where she was controversially knocked out in the Battle Rounds. In 2015 Sarah was involved and competed in the iPop New Faces talent search in Los Angeles, USA. There she won 'Best Adult Singer', 'Singer of the Year' and 'Best Overall Singer'.
Andy Seymour
With a larger than life stage presence, Andy Seymour has the ability to transform even mediocre material into a compelling tale from the heart. He draws you in and invites you to get to know him. He doesn't sing to the audience; he sings to YOU. Raised in country South Australia, he listened to small-town radio stations playing their eclectic blend of songs and even as a boy, felt akin to those who bared their soul in song. Music genre was irrelevant; they were songs from men with broken hearts. Andy's diverse passion for music makes him as versatile as the songs he delivers.
HINDLEY STREET COUNTRY CLUB are an online giant – Click here
HINDLEY STREET COUNTRY CLUB Notches up more then 1 million video views –Click here
Now available for Major Events, Weddings and Festivals.
Hindley Street Country Club - Best Of My Love
Hindley Street Country Club - Dont Stop Till Get Enuff
Hindley Street Country Club - Sure Know Something
Hindley Street Country Club - All Night Long