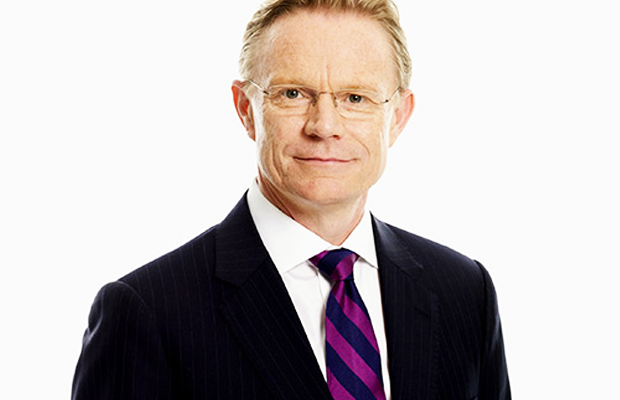 HUGH RIMINTON
TV, & MEDIA PERSONALITY
In 1989, Hugh Riminton joined the Australian Nine Network. He became its London-based correspondent in 1991 and during his time in London, had his first daughter Caitlin. While at Nine, Hugh reported for every National Nine News and current affairs program.
Over the next decade Hugh Riminton won several honours for his international reporting work, including a Logie Award (1996) for coverage of Tahiti's independence movement and aWalkley Award for his coverage of the 2000 Fijian coup d'etat. He was also nominated for Walkley Awards for reportage in Papua New Guinea (1998), Kosovo (1999), Southern Sudan (1999) and Iraq (2003).
In 2001, Hugh Riminton was appointed full-time presenter of the Nine Network's national evening news program Nightline, where he remained until joining CNN in December 2004. From Sri Lanka, he reported and presented during CNN's Alfred Dupont Award-winning coverage of the 2004 Boxing Day tsunami. He also reported extensively from Iraq, Pakistan, China, Indonesia, Thailand, the Philippines and elsewhere during this time. In Hong Kong he had his second daughter Coco. A son, Jacob, was born in Canberra in June 2009.
From January 2005 until September 2008, Hugh Riminton co-anchored CNN Today with Kristie Lu Stout out of Hong Kong. During that time, the programme twice won the Asian Television Award for Asia-Pacific's Best News Programme.
Hugh Riminton left CNN in 2009, to take up a position as senior political correspondent for Australia's Ten News. He also hosts a Sunday morning show, Meet the Press, where he interviews politicians. He is also an occasional guest presenter on the Network Ten's The 7PM Project.
In November 2010, Hugh Riminton was appointed as Ten News Political Editor and Bureau Chief in Canberra with Paul Bongiorno becoming National Affairs editor. In 2013, Riminton hosted current affairs program Revealed on Network Ten.
In February 2014, Network Ten announced that Hugh Riminton would co-host Ten Eyewitness News in Sydney with Sandra Sully and would host Ten Eyewitness News Late.