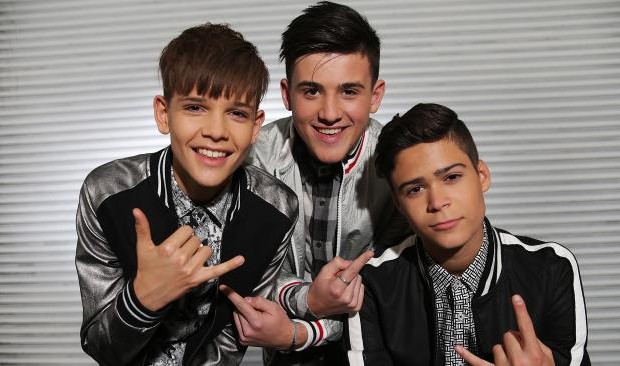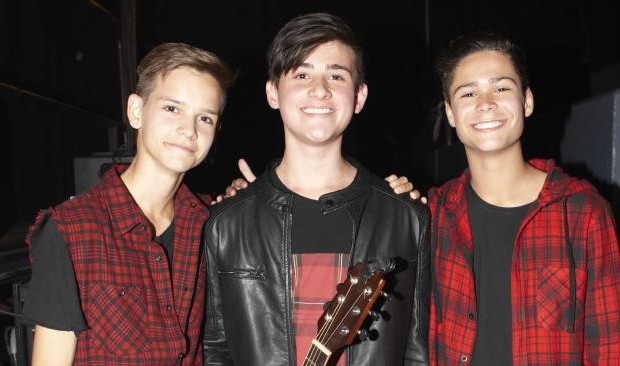 IN STEREO


BOOK TV TALENT SHOW CONTESTANTS & FINALISTS
X FACTOR
In Stereo are one of Australia's favourite contestants from X Factor 2015 . Based in Sydney NSW. Now available for Corporate and Special Events.
Australia has seen many artists over the years make their professional debut on various TV talent shows, including Australia's Got Talent, The X factor, So You Think You Can Dance and The Voice. These artists go onto recording careers and corporate engagements for the private sector.
Here at The Entertainment Bureau, we can source any of these artists and help give your next event that extra bit of WOW factor. Whether it be a solo performance or a full band engagement, we can help connect you with the celebrity artist of your choice. Call today for an obligation free quote.
IN STEREO BIO
In Stereo are a 14-year-old trio that have set teenage hearts aflutter ever since they took to the stage at the X Factor auditions.
The performance has already attracted over two million views on Facebook and garnered comparisons to One Direction. Even James Blunt predicted: "There are going to be posters of you on girls' bedrooms very soon."
Chris, Ethan and Jakob first met as solo performers in Sydney. After becoming good friends, they decided to combine their talents and form a group about a year ago. "We all have a passion for music so we thought why don't we make a cool little band and perform together," Ethan says.
Music runs in their respective families. Chris' father is a musician; Ethan's grandfather was musically inclined and Jakob's sister performs in her own band.
Collectively they look up to the likes of Ed Sheeran, Justin Timberlake, Bruno Mars and 5SOS.
In Stereo have big plans for their future. "The dream is gigging to sell-out crowds and releasing successful records," says Jakob.
Ethan adds: "To have a concert where everyone knows the lyrics and they sing along to every single word with you would be the ultimate."