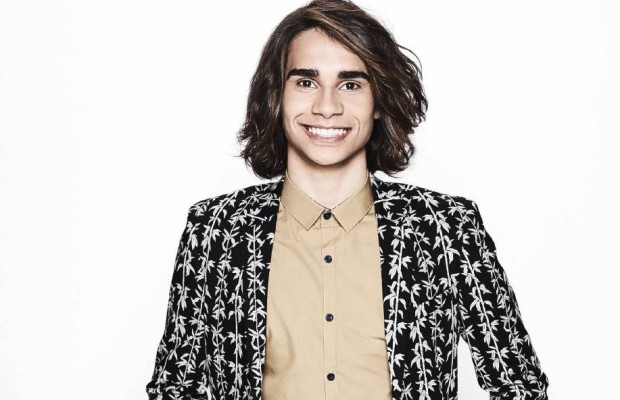 ISAIAH FIREBRACE


BOOK TV TALENT SHOW CONTESTANTS & FINALISTS
X FACTOR
Isaiah Firebrace  is one of Australia's favourite contestants from X Factor 2016. Based in NSW. Now available for Corporate and Special Events.
Australia has seen many artists over the years make their professional debut on various TV talent shows, including Australia's Got Talent, The X factor, So You Think You Can Dance and The Voice. These artists go onto recording careers and corporate engagements for the private sector. Here at The Entertainment Bureau, we can source any of these artists and help give your next event that extra bit of WOW factor. Whether it be a solo performance or a full band engagement, we can help connect you with the celebrity artist of your choice. Call today for an obligation free quote.
ISAIAH FIREBRACE BIO
Isaiah Firebrace hails from the small county town of Moama and is back on The X Factor to prove his ability as a performer. This 16 year old, indigenous artist is set to take the country by storm.
His baritone tones have listeners aghast that such a deep sound is coming from a young man. With an incredible range and ridiculous runs, Isaiah Firebrace is set to become the next big R&B sensation.
First spotted at the Fast Track Singing Competition in Melbourne, Isaiah Firebrace then went on to grace our television screens appearing on The X Factor Australia, in 2015. An early favourite on the show, Isaiah made it to bootcamp where he had a slight issue with his lyrics and was eliminated! Invited to reappear on the show, Isaiah is currently appearing on the 7th Season of The X Factor Australia. His initial performance of Adele's "Hello" had Guy Sebastian regaling "I hope you win this thing… I really do".
Isaiah is an avid user of all things social media. If you want to ask him something he will be sure to respond!!
Make sure you keep checking the website and phone app for all things Isaiah Firebrace and regular updates on his live performance schedule and music releases.