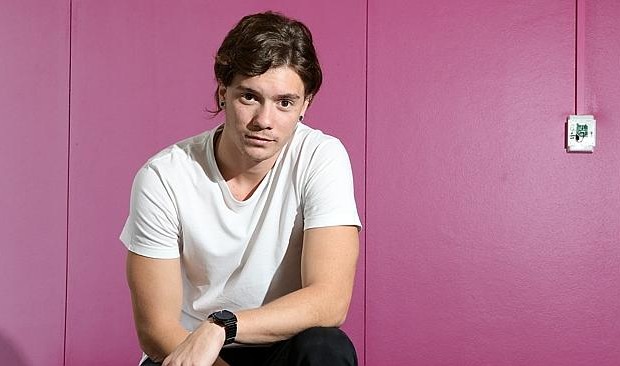 JACOB LEE
BOOK TV TALENT SHOW CONTESTANTS & FINALISTS
THE VOICE

Jacob Lee is one of Australia's favourite contestants from the Voice season 3. Based in Queensland.
Gold Coast surfer Jacob Lee is often told that he looks like Harry Styles from One Direction, but it's more Harry's musical success that he aspires to. The guitar-playing vocalist is a regular on the busking scene in Surfer's Paradise and is also studying to become a personal trainer.
Jacob doesn't remember a time when he wasn't singing and says that it was a ukulele given to him by his bass-playing father that solidified his love for music. Despite modest vocal training, Jacob covers a wide range… of styles from contemporary pop and ballads to swing and rap.
Jacob, 19, is still pinching himself after his dream debut in blind auditions on The Voice last night, which saw musical Midas Will.i.am spin his chair around during the first few seconds of Jacob's rendition of Guy Sebastian's Battle Scars.
"I've grown up with Black Eyed Peas. I knew who he was, so there was a massive respect there. I'm overwhelmed he even turned around."
Comfortable playing covers and originals on guitar and singing everything from pop and ballads to swing and rap, Jacob said he laboured over his choice of song for the blind audition.
"It took me a couple of months, to be quite honest, thinking about it and what would show my voice off the most. I settled on Battle Scars because it showed my voice and challenged me.
"These shows are made to help you grow as an artist. You don't want to be safe.
"I kind of wanted to challenge myself on that stage. I've only really done busking so it was quite daunting going out to perform for an audience who want to listen to you."