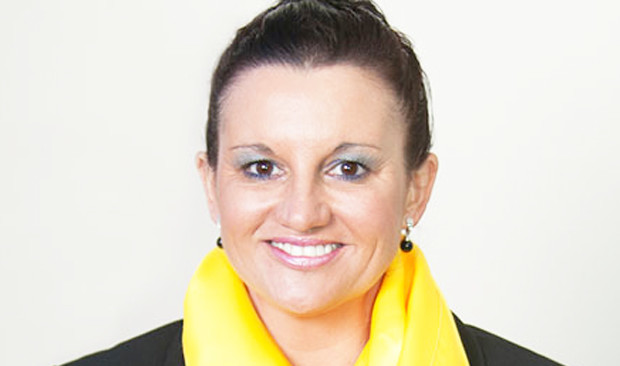 JACQUI LAMBIE
POLITICIAN & MEDIA PERSONALITY
Jacqui Lambie (born 26 February 1971) is an Australian politician who is the leader and founder of the Jacqui Lambie Network (JLN). She served as a Senator for Tasmania from 2014 to 2017. First elected as a member of the Palmer United Party (PUP), she received national prominence for her intense grassroots campaign and subsequently her display of aggressive and vociferous parliamentary behavior, championing issues concerning foreign affairs, veterans' affairs, youth unemployment and the criticism of Islam. After persistent internal divisions, Lambie resigned from the PUP and sat as an independent before forming her own political party.
Jacqui Lambie attended Devonport High School before joining the Australian Army in 1989. After basic training, she was assigned to the Royal Australian Corps of Transport in 1990. She remained with the Transport Corps for five years before being transferred to the Royal Australian Corps of Military Police, where she worked for another five years, achieving the rank of Corporal. Towards the conclusion of her military service, Lambie sustained a back injury during a field exercise, resulting in long-term detriments to her spine, and began receiving a military pension from the Department of Veterans' Affairs (DVA). She later applied for additional compensation on the grounds of claiming to suffer from depression, caused by her back pain. Following a private investigation, Lambie was accused of being a malingerer, and her pension was canceled, prompting her to begin a six-year legal dispute with the DVA, beginning in 2000.
Attempting to seek Liberal preselection after joining the party in 2011, and previously working as a staff member of Labor senator Nick Sherry, Lambie joined the Palmer United Party (PUP), led by Australian billionaire Clive Palmer. She was elected to the Senate at the 2013 federal election. Her term began in July 2014. In November 2014, Lambie resigned from the Palmer United Party to sit in the Senate as an independent.
In May 2015, Jacqui Lambie formed the Jacqui Lambie Network political party with herself leader. She was elected to a six-year term in her own right at the 2016 federal election (a double dissolution). In November 2017, she was revealed to hold British dual citizenship, inherited from her Scottish-born father. As part of the parliamentary eligibility crisis, she announced her resignation on 14 November 2017. After a recount, she was expected to be replaced by Devonport Mayor Steve Martin, who had been second on the JLN ticket in the 2016 federal election. He survived a challenge to his own eligibility, on a different constitutional ground, but refused to step down so as to create a casual Senate vacancy to which Jacqui Lambie could be appointed. She expelled him from the party for disloyalty.