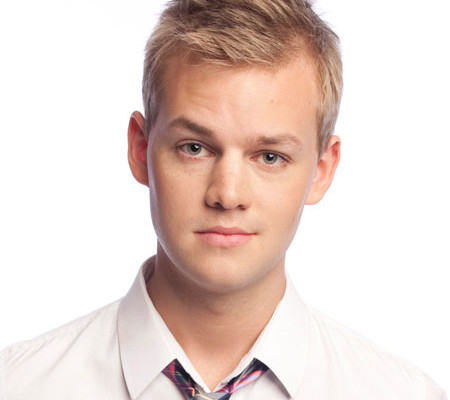 JOEL CREASEY
Australian Comedian & TV Media Personality
Joel Creasey is best known as Australia's "Acid Tongue Prince and recently was a huge hit on network Tens "Im a Celebrity get me out of here ". http://tenplay.com.au/channel-ten/im-a-celebrity-get-me-out-of-here
He has just completed a stellar season of solo shows off Broadway following his sold-out festival season across Australia in 2014. Having burst onto the scene at the tender age of 19, he is now one of the best known, hottest and most sought-after comedians in Australia – and he is still only 24 years old.
Creating controversy and winning legions of new fans wherever he goes, in only a short time Joel has built a huge following that is rapidly growing both nationally and internationally. People everywhere are falling in love with his intelligent observations, acerbic style, pop-culture expertise and unrivalled storytelling abilities.
Appearing out of nowhere at the Melbourne International Comedy Festival in 2010, Joel quickly became the talk of the town with his debut show Slumber Party, ultimately earning a nomination for the prestigious Best Newcomer Award. From there, Joel toured every year with Political Animal (2011), Naked (2012) and The Drama Captain (2013). November 2013 saw Joel head to the US to make his debut in the New York Comedy Festival, where he opened for the late Joan Rivers, who called him "A f**king star".
Joel wowed public and industry alike in Montreal at the 2014 Just For Laughs Comedy Festival, where he was trumpeted as "the highlight" by The Montreal Gazette. He then returned to US to perform again at the New York Comedy Festival at the request of Joan Rivers.