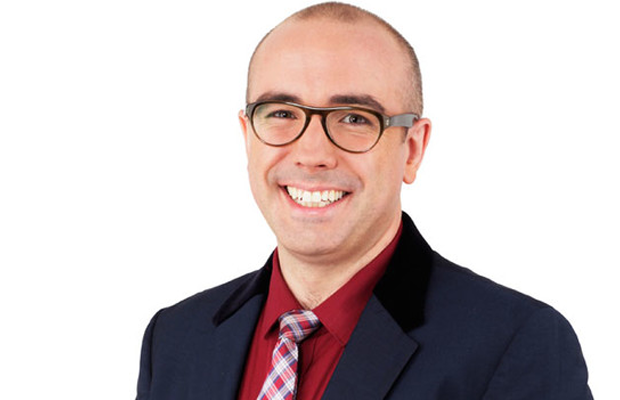 JULIAN MORROW
ACTOR, COMEDIAN & TV PRODUCER 
Julian Morrow is an Australian comedian and television producer from Sydney. He is best known for being a member of the satirical team The Chaser. As a member of The Chaser he has appeared on several ABC Television programs including CNNNN (2002–03), The Chaser's War on Everything (2006–07, 2009) and The Checkout (2013–present), of which he is also executive producer.
The Chaser
Julian Morrow first became known in the Chaser production CNNNN, in which he portrayed the Washington correspondent, always appearing on a plasma screen behind the main news anchors. He has been a regular on The Chaser's War on Everything since the pilot episode. His main field assignments include "Pursuit Trivia", where he poses random Trivial Pursuit questions at press conferences, and as the "Citizens' Infringement Officer".
In the latter role, Julian Morrow, while impersonating a parking inspector, hands out fines to unsuspecting passers-by identified as a nuisance to society. These menaces include parking inspectors themselves, people with annoying mobile phone ringtones, parents who give their children bad names, people with personalised "wanker" number plates, people over-proud of their tattoos, people who wear cheesy T-shirts with lame messages and people who wear their pants too low.
Another Julian Morrow segment is "Open Mic", in which he uses the public address system of a shopping centre,grocery store or pokies club to deliver a 'community service' announcement such as 'Please go home' or 'Can we please have a minute's silence?'.
In November 2006, Morrow filled in as presenter on 702 ABC Sydney for the Breakfast and Evenings programs. He also presented the Breakfast Show on 702 for the 2008 Australia Day Public Holiday.
In November 2009, Julian Morrow was the lecturer for the 2009 Andrew Olle Media Lecture, speaking on offensive items in the media.
In 2013, Julian Morrow and fellow Chaser Craig Reucassel began hosting the consumer affairs series The Checkout. The first series began airing onABC1 on 21 March 2013, and its second series commenced on 20 February 2014.