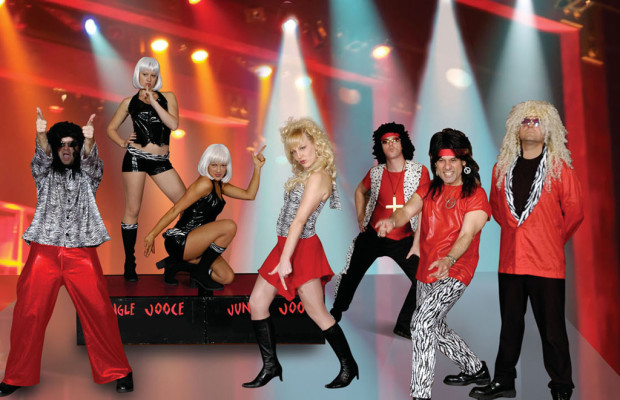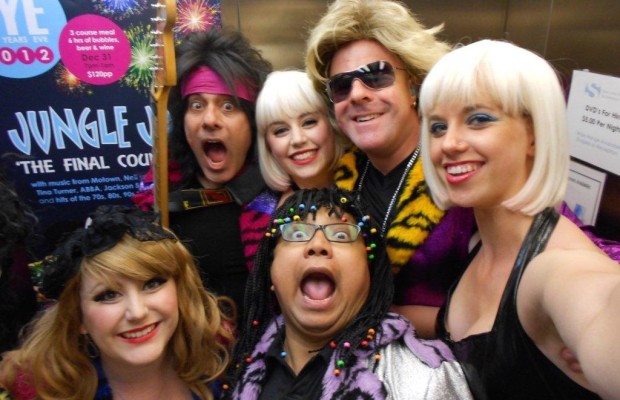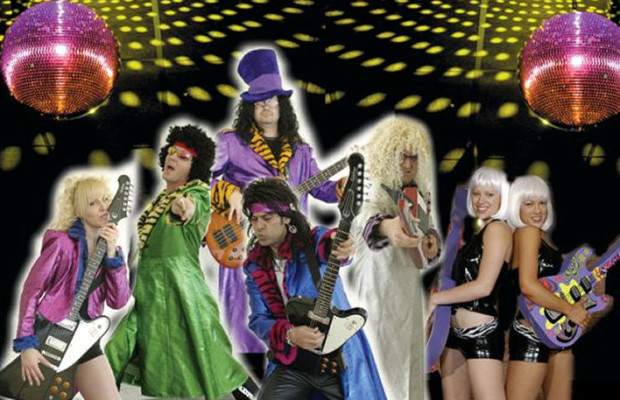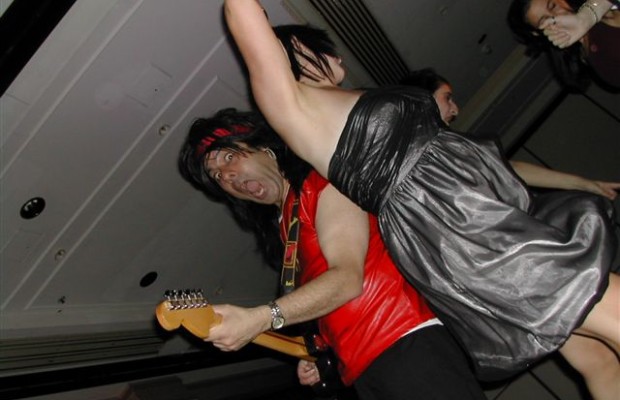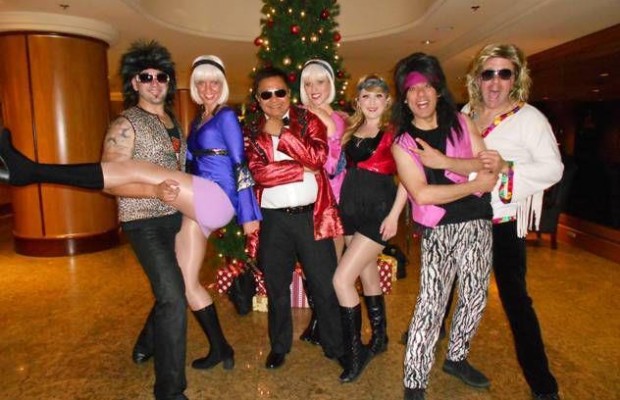 JUNGLE JOOCE
ADELAIDE WEDDING & CORPORATE COVERBAND
JUNGLE JOOCE is a showband, fully choreographed aimed at the Corporate, Major Event and Hotel/Club Market. We are also available for Private Functions, Weddings and Birthday Parties etc.
JUNGLE JOOCE can make your night a night to remember so if you are looking for a night filled with fun, professionalism, high energy and a guaranteed good time then we are the band for you.
JUNGLE JOOCE can perform as either a 5 piece or a 7 piece band featuring the 'Junglette Dancers'.
With a sound characterised by carefree abandon and a frightening ability to take a classic hit and give it their own unmistakable stamp we introduce to you JUNGLE JOOCE.
Each member has vast experience in their own right whether it be performing on stage, television or theatre productions, such as Jesus Christ Superstar or Joseph and the Amazing Technicolor Dreamcoat. Touring Australia & internationally with such shows as 'Elvis to the Max', Tommy Emmanuel, James Morrison or being chosen to represent South Australia and performing in NewYork for the 'World Jazz Conference.'
JUNGLE JOOCE has performed with and supported many World Class Acts such as Rod Stewart, John Farnham, Michael Crawford, James Blundell, Jimmy Little, Gangajang, Beccy Cole, Chocolate Starfish, Glen Shorrock, Brian Cadd, Bjorn Again, Roxette, Bruno Lucia & George Kapiniaris.
So prepare yourselves to be jungle-ized and taken on a journey through time and hear your favourite hits from Motown, Disco, Rock, Retro through to today. Plus tributes to various artists of the Eras including The Bee Gees, Neil Diamond, Kiss, Queen, Aretha Franklin, The Supremes, Elvis, The Village People, Robbie Williams, PLUS MANY MORE.
So close your eyes and imagine you are at the Greek Theatre on a "Hot August Night" singing along to Cherry Cherry, hear the "Supreme" harmonies of "the Junglettes" and listen to the "Wanna Bee Gees" sing meaningless songs in very high voices.
COME AND DO THE TIME WARP WITH JUNGLE JOOCE, GET ON DOWN TO MOTOWN, DISCO DOWN TO FUNKY TOWN, ROCK 'N' ROLL ALL NIGHT AND LET US ENTERTAIN YOU!
Sample Songlist
Time Warp
I Love Rock n Roll
Rock N Roll All Night
I was made for lovin you
Footloose
Summer of 69
Sweet Home Alabama
Abba Medley
Video Killed the Radiostar
Oh Mickey
I'm a Believer
Mony Mony
I go to Rio
Copacabana
Livin' on a Prayer
Crocodile Rock
Saturday nights Alright
Welcome to the Jungle
Take your Mama
Let me Entertain you
YMCA
Hot Stuff
We are Family
Freak Out
Funky Town
Funky Music
Nutbush City Limits
KC & Sunshine Band MEDLEY
Can you feel it
Blame it on the Boogie
BEE GEES TRIBUTE
You should be Dancing
Tragedy
Staying Alive
Mustang Sally
Land of 1000 Dances
River Deep Mountain High
ARETHA FRANKLIN TRIBUTE
Respect/
Think
NEIL DIAMOND TRIBUTE
Crunchy Granola/
Cherry Cherry