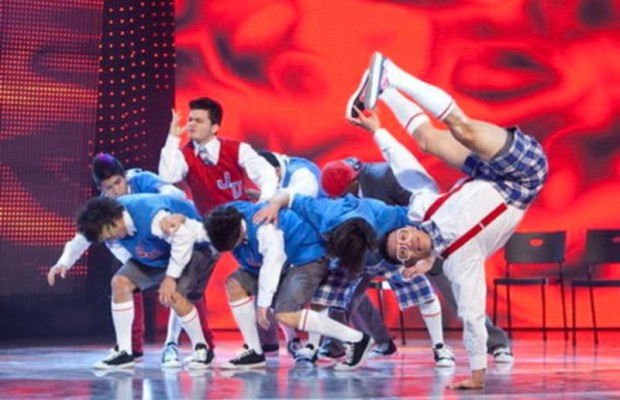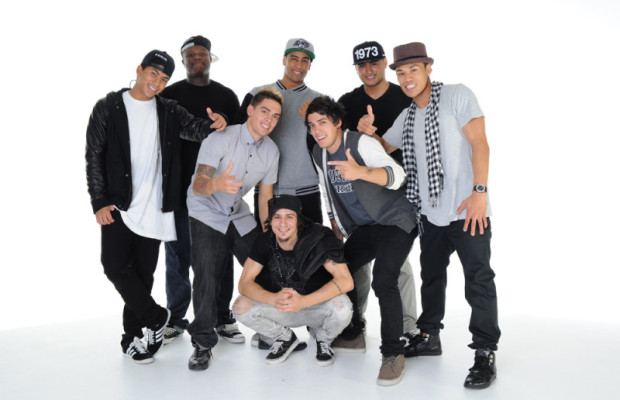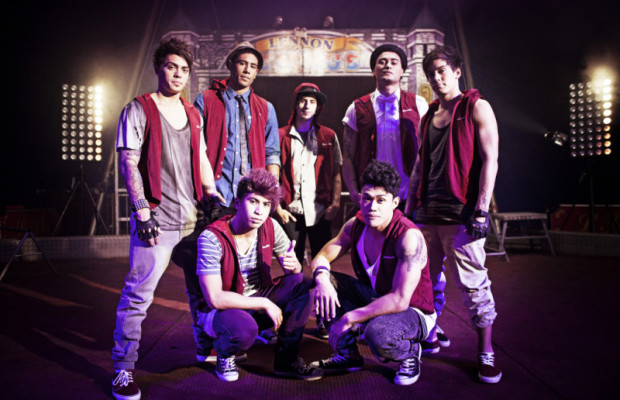 Justice Crew is proof that dreams can happen. From humble beginnings in Sydney's western suburbs, the nine-member outfit became one of 2010's hottest talking points when they won "Australia's Got Talent". With the series win, they collected the $250,000 victor's prize cheque and a contract with Sony Music.
"Winning the competition was like a dream come true," explains Emmanuel "EMan" Rodriguez, the unofficial frontman of Justice Crew. "It was like a book which starts from where we came from, how Justice came together, how we entered the competition, and then winning the series. It was unreal that we made it so far. It just shows that if you work really hard, you'll get there." Taking out the competition is by no means the end of this story. The dancers split their windfall and have invested for the future – theirs and for other aspiring dancers.
The troupe tipped cash into a band fund and invested in Justice Academy Inc, a program which helps disadvantaged young Australians work on their confidence, self-expression and team-building skills by hosting free dance workshops and classes.
All nine-members are hands-on at the Justice Academy, which uses music and dance to empower future generations. Age is no barrier. In 2010, the Academy's 5- 9 year old graduates competed in the 2010 LA World Hip Hop competition under the name "Little Justice".
"Our goal is to get the Academy running so it's a full-time course where kids can actually get a certificate out of it and learn life skills," says Rodriguez. "We want to prove that dancing for Australians can be a career."
The nine hip hoppers come from diverse backgrounds, with dancing the coming thread. They met through dance circles in their late teens and in early 2009 became "Justice Crew," under the mentorship of New Zealand-born dance veteran Maurice June.
"They're very talented. They're the best in the country at what they do both as individuals and as an example to others," says June.
Initially, the "supercrew" was a larger team. Over time, the group whittled down to the current nine, a squad of individuals who connect on many levels. In 2009, the team entered into the World Hip Hop Dance Championships in Las Vegas, finishing a credible 14th. A bigger finish would come when on June 15, 2010, the crew made it all the way in "Australia's Got Talent."
Sony Music released Justice Crew's debut single "And Then We Dance" on August 27, and will issue a full-length DVD in late September. Plans are to tour the act nationally, and in time internationally. "When you look at the journey, from where they've come to where they are now," notes June, "they're not scared of anything."
Introducing…Justice Crew
Emmanuel "EMan" Rodriguez: A specialist in breakdancing and on-stage acrobatics.
Rodriguez is no stranger to the big occasion. Australian audiences will recognize this upbeat entertainer for his captivating performances in the 2009 series of "So You Think You Can Dance Australia.," where he placed in the final 20. A born performer with a touch of a cheeky side, Rodriguez can hold his own on any stage.
Samson Cosray Smith: Like his namesake, the New Zealand-born breakdancer has power in spades. He's the head-spin king in the group, who carries a smooth-ness into his performances. His silky skills were showcased in "So You Think You Can Dance Australia."
Solo Tohi: A choreographer with a penchant for breakdancing and body-popping, Tohi is a creative force in the side. A New Zealander from Tongan and Tanzanian background, Tohi's ideas become the blue-prints for Justice Crew shows.
The Twins (Len John Ruela Pearce and John Len Ruela Pearce): They're passionate, they're popping and they're improving at a frightening rate. The young guns in the pack, these brothers have only two-years of dancing under their belt and little technical background. These twins of Filipino and Australian heritage bring a raw-ness to the crew, an impressive knack for picking-up choreography and double the passion.
Paul Eric Merciadez: With his long hair and rat's tail, Merciadez is hard to miss. Looks can be deceiving. "He's so clean. He's like the polish you apply to your car," says Rodriguez. "You look at your car and think, 'damn my car is so clean'. That's Pauly".
Lukas Wildrok: Breakdancer Wildrok is the all-rounder of the Crew with an appetite for rock music. He brings a touch of punk and emo, and each time he hits the stage, expect the unexpected. Another big-time performer who captivated viewers of "So You Think You Can Dance Australia."