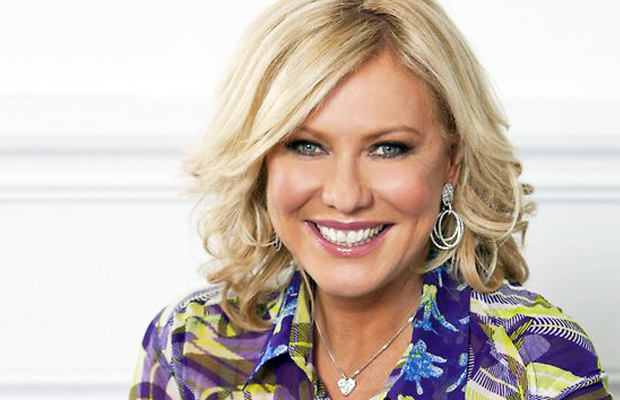 KERRI-ANNE KENNERLEY
TV PERSONALITY
Kerri-Anne Kennerley, known by her initials as KAK, has rarely been out of the public eye since her first television appearance in 1967 at the age of 13 on the children's shows The Channel Niners and Everybody's In on Brisbane's QTQ 9. Her audience stayed with her when she crossed to The Saturday Show on Network Ten, and when she tackled the New York cabaret circuit as a 19 year old singer.
Upon her return to Australia in 1981 after a five-year stint in the US, Kerri-Anne Kennerley met her future husband. In that year she landed her first adult role on Australian TV, as the dowdy Melinda Burgess in TV series The Restless Years, a teen-oriented soap opera. She hosted the breakfast TV program Good Morning Australiaon Network Ten a role she held for 11 years. During the 1980s Kennerley also performed as a singer, and released a self-titled album (Kerri-Anne) as well as a Christmas album in 1985. Her cabaret singing style was parodied by singer and comedian Gina Riley on the TV comedy show Fast Forward. She also appeared on the television show and later record album Andrew Denton's Musical Challenge with a rendition of the AC/DC song Dirty Deeds.
From 1996 until 1998, Kerri-Anne Kennerley was the compere of the daytime-variety TV show Midday. Her hosting duties on the show earnt her three Gold Logienominations. Once Midday finished in late 1998, she joined the What's Cooking program in 1999. This role, however, (and the program itself) only lasted a few months. Both Midday and Whats Cooking aired on the Nine Network.
In 2001, Kerri-Anne Kennerley shifted to Channel Ten to host Greed and Moment of Truth. Both shows flopped and lasted only a handful of episodes.
In 2002 Kerri-Anne Kennerley returned to the Nine Network where she hosted Kerri-Anne (formerly titled 'Mornings with Kerri-Anne') for nine years, before it was cancelled and replaced with Mornings She has garnered considerable media attention from the program's dance instruction segments featuring prominent Australian politicians – Peter Costello and the macarena, Cheryl Kernot and the Cha-cha-cha and Kevin Rudd and the rumba. Her more memorable interviewees included the normally reticent Priscilla Presley who discussed her ex-husband Elvis and daughter Lisa Marie. American TV actor John Stamos who appeared on her show in June 2007 was arguably her most challenging interview. Two years later Stamos conceded that he was drunk, which confirmed media speculation raised at the time. Kennerley also persuaded Russell Crowe to hurl himself against a wall on her show.
Kerri-Anne Kennerley moved to the Seven Network in 2012, and appeared as a contestant on the network's program Dancing with the Stars. She will also host a new as yet unnamed prime-time program for the network which has been put on hold due to Kennerley's cancer battle, as well as appearing regularly on other shows as a guest reporter on Sunday Night and fill in presenter for Kylie Gillies on The Morning Show
In September 2013, Kerri-Anne Kennerley joined Foxtel to present the true crime series Behind Mansion Walls for the Crime & Investigation Network. The initial order is for 13 one hour episodes. Kennerley has also been a guest panelist on Network Ten's The Project.