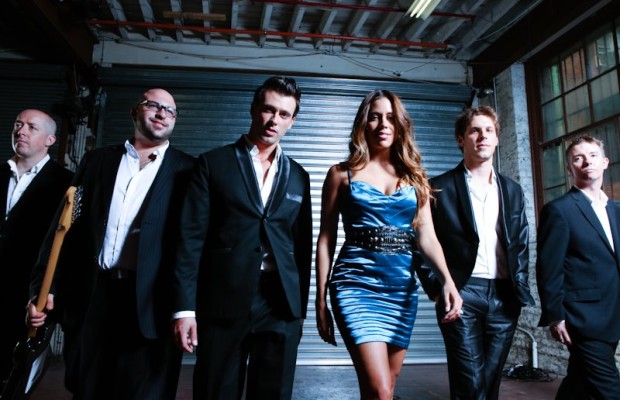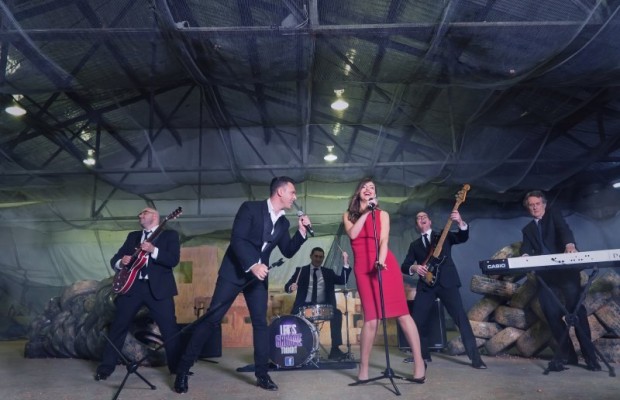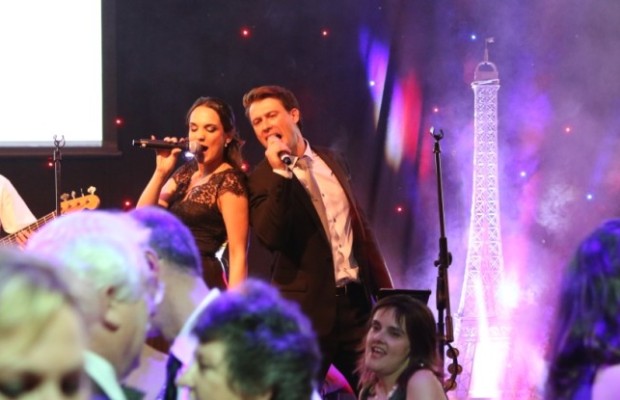 LETS GROOVE TONIGHT

SYDNEY WEDDING & CORPORATE EVENT COVER BAND
Lets Groove Tonight are one of Sydney's most sought after Wedding and Corporate Cover bands.
When it come's to premium entertainment, Lets Groove Tonight are unquestionably industry leaders. Since formation in 2010, Lets groove Tonight have become the go-to band for corporate giants such as Ferrari, IBM, Nestle, Astra Zenica and Symantec to name a few while entertaining hundred's of satisfied wedding clients with unparalleled positive customer feedback. When your serious about injecting fun into your next event, wedding or private party, you need Lets Groove tonight.
Let's Groove Tonight boasts two power house vocalists, Chris Ninni a former contestant on the 2012 season of 'The Voice – Australia' and the incredible Rebecca Tapia-Selley, who's returning to Lets Groove Tonight in November after a 2 year absence while performing in the Broadway musical "Lion King". At home on any stage and in front of any audience, Lets Groove Tonight command attention during dance sets and provide the perfect soundtrack to your event over dinner and entrees. The band your family and friends will be talking about for years, Lets Groove Tonight.
Lets Groove Tonight Vocalists Bios
Chris Ninni – Vocals A name synonymous with the Sydney music scene, Chris Ninni has successfully embraced a career as a session singer, show band entertainer and theatrical performer. More recently Chris has been performing as lead male vocalist in 'BURN THE FLOOR', the internationally acclaimed theatre show throughout Australia and South Africa. Other professional pursuits have seen Chris perform for countless corporate giants such as: IBM, NESTLE', HOLDEN, AMP in such venue's as The Big Top – Luna Park, Acer Arena, State Theatre, The Sydney Opera House, The Basement, Telstra and Penrith Stadiums as well as countless RSL's, Clubs and Pubs throughout Australia.
With an unrivalled work ethic and energetic stage presence, Chris has quickly built a reputation as the "go-to guy" for specialty events for the majority of Corporate and Show Bands throughout Sydney including: Jellybean Jam, One Hit Wonders, Funkstar, V.I.P, Boogie Fever, As Long As It Grooves, Boogie WonderBand, Lets Groove Tonight, JD Entertainment, Soul Nights, Apples & Pears Entertainment, Keep The Faith- Bon Jovi Show, just to name a few. Another string to his bow is the expanding realm of Vocal Session work for both TV and Radio. In 2007 Chris completed a Bachelor of Music through The Australian Institute of Music, specialising in Contemporary Vocals and Performance and in 2008, Chris completed a "Graduate Diploma in Secondary Education" at 'The Australian Catholic University'.
Rebecca Tapia – Vocals Rebecca is a young and very talented Singer, Actor, and Dancer. She completed the Fulltime Performing Arts Course at Brent Street Studios and has become a well sought after performer in theatre, stage and corporate events. Her musical theatre credits include playing Gabriella in 'High school Musical' LIVE ON STAGE, Shout! The Legend of the Wild One, The Boy From Oz – starring Hugh Jackman, Leader of the Pack (Leader Entertainment) and Oh! What a Night (Jon Nicholls). Other stage credits include the Human Nature Dancing In The Street national tour as one of 'The Naturelles" and many successful corporate shows as a lead vocalist.
Rebecca also performed as a supporting act for the American band "The Black Eyes Peas" on their first Australian Tour and has appeared in music videos and as backing vocalist for various artists including Guy Sebastian, Jade Macrae, Tamara and Israel. She was a semi-finalist for the popular 2003 series of Australia Idol. Her film and television credits include Our Lips Are Sealed, with the Olsen Twins, Bootmen, directed by Dein Perry, Home and Away, The Midday Show, Evolution – a Pilot, and The Cool Room. Rebecca has been touring the world as the lead female vocalist for 'Burn The Floor' for 3 years completing 6 months on Broadway and 2 months on the West End.