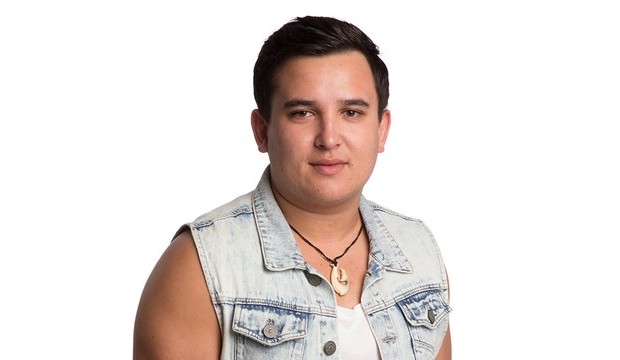 LIAM MAIHI


BOOK TV TALENT SHOW CONTESTANTS & FINALISTS
THE VOICE
Liam Maihi is one of Australia's favourite contestants from the Voice season 4.
Based in Sydney NSW . Now available for Corporate and Special Events.
Australia has seen many artists over the years make their professional debut on various TV talent shows, including Australia's Got Talent, The X factor, So You Think You Can Dance and The Voice. These artists go onto recording careers and corporate engagements for the private sector.
Here at The Entertainment Bureau, we can source any of these artists and help give your next event that extra bit of WOW factor. Whether it be a solo performance or a full band engagement, we can help connect you with the celebrity artist of your choice. Call today for an obligation free quote.
LIAM MAIHI BIO
Liam Maihi is a talented self-taught musician from the South Coast of New South Wales. Along with performing several nights a week at local pubs and clubs, Liam also regularly performs in his mother's hair dressing salon for her customers.
23-year-old Liam began singing and learning guitar at an early age. At school he became a member of the Talent Development Program and School Spectacular.
Liam has part Maori heritage but has not met his brothers and sisters back in New Zealand. He hopes one day to travel there and meet them face-to-face.
Mr Maihi's musical journey all started at Shoalhaven High School.
"My best friend had a guitar and I would listen to him play. I thought it was pretty cool and decided to pick it up," he said. "If I want to get good at anything I give it a lot of time." Singing was his next discovery. "We were performing in front of our music class in year 10, but we didn't have a singer. We went through everyone and then they came to me," he said.
"I think I've played at nearly every pub and club in the Shoalhaven, but my favourite one is the local Sussex club," he said.
"When I play gigs I like to do a lot of reggae and blues – when I write my own stuff as well.
"I like to get everyone up and dancing and do more laid-back things for cafes, but I've also done a lot of jazz singing at the Archer [Racecourse]."
Liam Maihi works as a labourer during the week and spends every other moment playing music. He said his only wish was to do his best in the competition and get his name and his music "out there".
"My main goal is to have longevity in this industry I love so I can do it for the rest of my life."
He names Matt Corby, John Mayer, Bob Marley and Bon Iver as his musical icons.