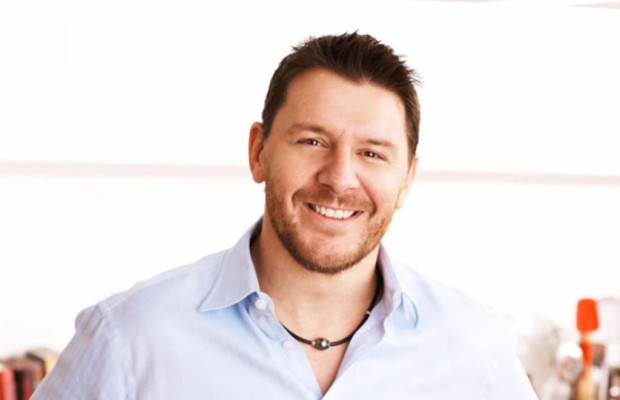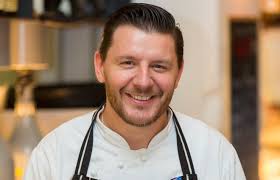 MANU FEILDEL

CELEBRITY CHEF, TV AND MEDIA PRESENTER
Manu Feildel (born Emmanuel Feildel) is a chef born in France, trained in England and now living in Australia, most widely known for his participation in Australia's cookery competition programs Ready Steady Cook, Master Chef Australia and My Kitchen Rules (MKR). He achieved a solid reputation as head chef at the restaurant Bilson's before moving to open his own restaurant, Manu at L'Étoile, in 2009.
Manu Feildel participated in, and won, Dancing with the Stars 2011.
Manu Feildel is back as Judge and co-host for his sixth season of My Kitchen Rules and this time he's hoping there will be plenty of sauce!
Throughout the years he has been judging the competition, Manu says it's still the one thing that makes him see red. "Each year I see teams plate up these magnificent dishes and you know they have put their heart and soul into it. They have created beautiful flavours and textures, but there's no sauce to complement it.
"It may seem like a simple thing, but it can be crucial when it comes to scoring: the difference between a seven and a 10," he says. "It's like forgetting to add seasoning to a dish. It's heartbreaking to see someone eliminated for not adding salt or pepper to a dish."
Manu says the Season Six menus are heavily influenced by the lifestyle and heritage of the contestants, from fishing enthusiasts who worship seafood to Texan natives who pay homage to their Southern roots.
"You can tell when something is made with love and passion; it will flow through every element on the plate from the look, touch, smell and taste of the dish."
Manu is no stranger to innovative cooking himself. After completing a chef apprenticeship at his father's bistro, he was bitten by the travel bug and packed his apron and headed to London.
Although he spoke no English, he began work at The Café Royal before rising through the ranks at restaurants such as Les Associes, Café des Amis du Vin and Livebait.
In 1999, Manu flew to Melbourne where he worked at Toofey's for a short while before heading to Sydney.
After six months working alongside fellow My Kitchen Rules judge Pete Evans at his Hugos restaurant, Manu opened the kitchen at Hugos Lounge in Kings Cross.
Manu ran the kitchen for 18 months before he moved to Restaurant VII. During his reign, the restaurant's exciting fusion of French and Japanese cuisine earned a coveted Two Chef's Hats from The Sydney Morning Herald Good Food Guide.
In 2004, acclaimed Australian chef Tony Bilson approached Manu to open his new venture Bilson's at the Radisson Hotel. In its second year, the restaurant was awarded Two Chef Hats and Three Chef Hats the following year.
More success followed with the opening in March 2009 of his own restaurant – L'étoile in Paddington, Sydney. Specialising in classic French bistro food, it too was recognised with a Chef Hat.
In 2011, Manu released his first cookbook, Manu's French Kitchen. He won Dancing with the Stars on Channel Seven and was crowned Chef of the Year at GQ's annual Men of the Year Awards.