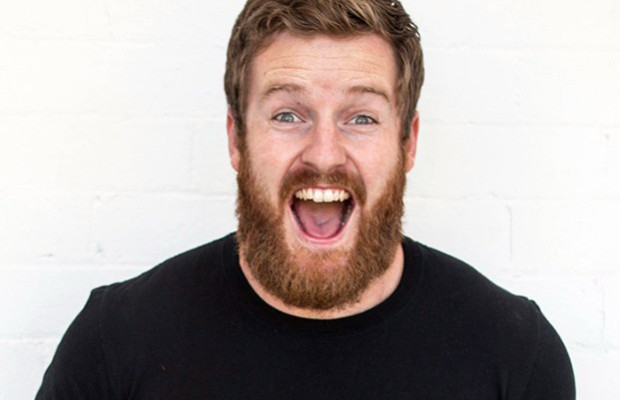 NICK CODY


AUSTRALIAN COMEDIAN & TV PERSONALITY
Nick Cody made his US late night television debut on CONAN, returned to the Just For Laughs festival in Montreal, had two runs at The Soho Theatre in London, shot his second comedy special "What Of It?" at the Enmore Theatre and generally kicked ass at home in Australia & around the globe.
2015 saw Nick Cody perform on the Melbourne Comedy Festival Opening Night Allstar Supershow (Ch 10), sell out his Australian solo stand-up tour "Beard Game Strong", take Edinburgh by storm in his debut with his show that was in the Top-10 highest reviewed at the Edinburgh Fringe, return to acting on the small screen in "Please Like Me" (ABC/Pivot) & the second series of TV sketch comedy hit Kinne (7Mate), represented Australia at the Johannesburg Comedy Festival and returned to Afghanistan to entertain the troops at Christmas.
In 2014, Nick Cody shot his debut stand-up special "Here's Trouble" at the Metro Theatre in Sydney, starred in all six episodes of the smash-hit TV-sketch show "Kinne" on 7Mate, guest starred on Josh Thomas' award-winning comedy/drama "Please Like Me" on ABC2 and was invited to perform at the world famous Just For Laughs festival in Montreal.
This follows an action packed 2013, where Nick was invited by the Australian Defence Force to perform in Afghanistan for the troops and on top of that, became one of only a handful of Australians to be invited to perform stand-up on the US television network, Comedy Central. Once he returned from the US in November, he went back to the Middle East to perform for the Australian Defence Force onboard the HMAS Melbourne whilst it was at sea.
Nick Cody has played to sold-out crowds at all the major Australian festivals over the last seven years with his full-length solo shows "Come Get Some" (2016), "Beard Game Strong" (2015), "Here's Trouble" (2014), "Inappropriate" (2013), "Sinful Thinking" (2012), "Back To School" (2012), "It's Not You, It's Her" (2011) and "Lust Actually" (2010). Nick has also toured extensively around Australia & Asia on the Melbourne Comedy Festival Roadshow and Sydney Comedy Festival Showcase tours.
His stand-up has been featured on the ARIA-nominated DVD 'Dave Hughes Is Handy' (Roadshow Films), ABC2's "Comedy Up Late" and "Best Of The Sydney Comedy Fest" & "Just For Laughs Sydney" on the Comedy Channel.