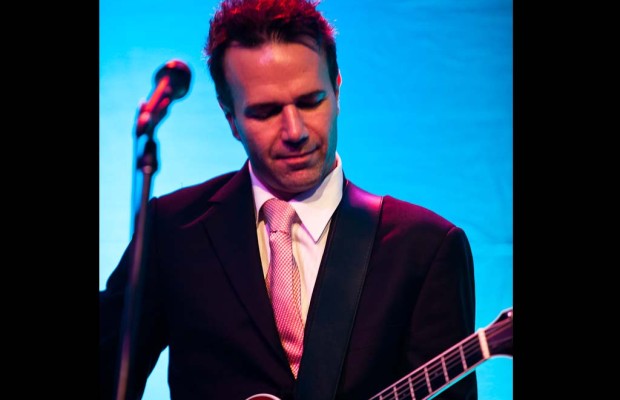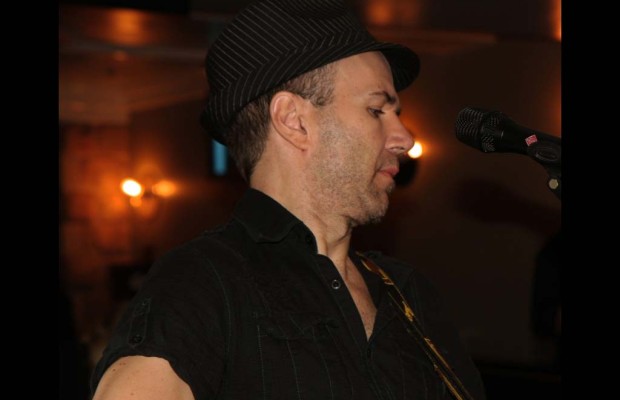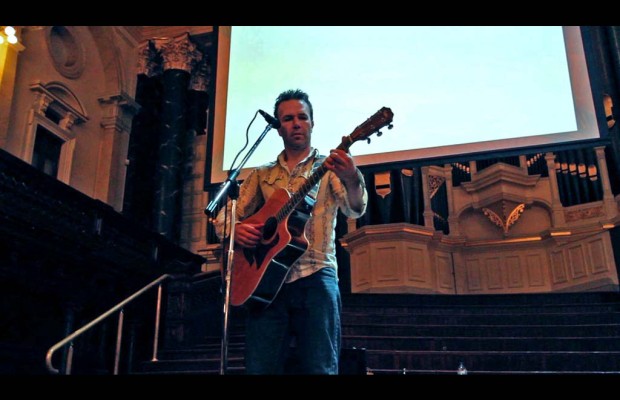 PAUL WINN – FUNCTION AND WEDDING SOLO ARTIST
Based In Sydney , Australia
Paul Winn performs as a solo artist playing songs in the style of artists such as Pete Murray, U2 and Jack Johnson. He can also play a selection of jazz in the style of Michael Buble or Frank Sinatra. He can also play all the pub classics and a selection of party music.
Paul Winn has held many residencies as a solo performer. Tuesdays at the Wentworth Sofitel for 18 months. Wednesdays at the Astral Bar @The Star for 1 year, and the Equilibrium Hotel on Wednesdays for 2 years. He has also played many high profile events such as a dinner party for Fergie, The Channel 7 Chrismas Party, The Black & White Ball, The Golden Slipper Ball and NYE on a private cruise ship called The World.
Paul Winn also runs the corporate function band called HIPNOSIS.
Paul Winn also has an Original's Band which has recorded 2 full length CDs. His music and film clips have appeared locally on Rage, Triple M, and Triple J. Here are a few reviews of his albums.
"Paul Winn has captured the elegance of poetry through music. This is songwriting at it's best." – Nicole Volpicelli (Circle Magazine)
" This is a record with the self-confidence to swear off a producer's bells and whistles and to lovingly embrace songsmithing and, above all, melody." – Todd Beemis (Indie-music)
Chilled Songs
A case of you – Diana Krall
Peaceful easy feeling – The Eagles
All I want is you – U2
Behind blue eyes – The Who
Short note – Matt Finish
Big yellow taxi – Joni Mitchel
Blackbird – The Beatles
Can't help falling in love – Elvis
Sitting on the dock of the bay – Otis
Crash – Dave Matthews Band
Tears in heaven – Eric Clapton
Tequila sunrise – The Eagles
Body is a wonderland – John Mayer
Fast car – Tracy Chapman
Father and son – Cat Stevens
Wonderful world –Louis Armstrong
Fire and rain – James Taylor
Fragile – Sting
When you say nothing at all-Ronan
Green limousine -Badloves
Hallelujah – Jeff Buckley
Heart on the matter – Don Henley
Wonderful Life-Black
Hole in the river – Crowded House
Wonderful tonight – Eric Clapton
Into temptation – Crowded House
Under the milky way-The Church
Letting the cables sleep – Bush
Little wing – Jimi Hendrix
Long and winding road-Beatles
Love song – The Cure
Lying eyes – The Eagles
Man of colours – Ice house
Vincent – Don Maclean
While my guitar gently weeps
Still – Ben Folds
Road tripping – RHCP
Miss you love-Silverchair
Moon dance – Van Morrison
Fly me to the moon
Norwegian wood – The Beatles
Come Fly with me
The way you look tonight
Talk show host – Radiohead
Gravity –John Mayer
Jackson Browne- these days
Sail away – David Gray
The scientist – Coldplay
Space Oddity-David Bowie
White Ladder-David Gray
Route 66
Summertime
Here comes the sun-Beatles
Ventura Highway-America

Up Tempo Songs
Wonder wall – Oasis
Razors edge – Goanna
Better be home soon–Crowded House
No such thing – John Mayer
Zebra – John Butler
Brown eyed girl- Van Morrison
So beautiful – Pete Murray
Broadway – George Benson
Bow River- Cold Chisel
The Gambler-Kenny Rogers
Take it easy-Eagles
Message in a bottle-Police
Reckless-Australian Crawl
Jack and Diane-John Cougar
Stuck in the middle-Stealers wheel
If you could only see-Tonic
These days – Powder Finger
Throw your arms around me
Time of your life-Green Day
To her door-Paul Kelly
Steal my kisses-Ben Harper
Wish you were here-Pink Floyd
Horse with no name-America
One – U2
Zephyr – RHCP
With or without you-U2
Great southern land-Icehouse
My life – Billy Joel
Sweet home Alabama- Lynyrd Skynyrd
Superstition – Stevie Wonder
Master Blaster – Stevie Wonder
Long train running – Doobie Brothers
Miss you/Satisfaction-Rolling Stones
Move on up-Curtis Mayfield
Mrs Robinson-Simon & Garfunkel
Shimmer – Fuel
How sweet it is-James Taylor
Wake up Little Susie-Everly Brothers
Crazy little thing called love-Queen
Man of constant sorrow
Cold Shot – SRV
Sweet Home Chicago
Tiny Dancer-Elton John
Black and Gold-Sam Sparrow
Oye como va/well alright/Smooth
April sun-Dragon
We can work it out-Beatles
Solsbury hill – Peter Gabriel
I been down so long-Sting
Tip of my tongue – Diesel
Better Man – Pearl Jam
Unchain my heart – Joe Cocker
La Bamba
Slice of heaven – Dave Dobbin
Lady – Modjo
The Breakup song- Greg Kihn
Mercy-duffy
Closer-Neyo
Im Yours-Jason Mraz
Locked out of Heaven-Bruno Mars
Walking in Memphis-marc cohn
I wish – Stevie Wonder
Long Way to the Top- ACDC
Johnny be Good
Knocking on Heavens door
No Woman No Cry
Jazz
Caravan
Freddie freeloader
So What
Chicken
Blue Monk
Killer Joe
Take five
Cameleon
Dance Music
I'm a believer
Born to be wild
Superstition
Mustang sally
Footloose
Wake me up before you go
Signed Sealed Delivered
Sway
Feelin alright
Ain't no mountain
All nite long
Brown eyed girl
Bye bye love
I wish
Can't take my eyes of you
Celebration
Cosmic girl
Gimme the night
Heard it through the grapevine
Hot hot hot
Jailhouse rock
Is this love
Kc sunshine medley
Lady
Lets groove
Livin la vida
Long train
Celebration
Love is in the air
Love the one your with
Play that funky music
Rio
September
Shake your tailfeather
Something got me started
What a fool believes