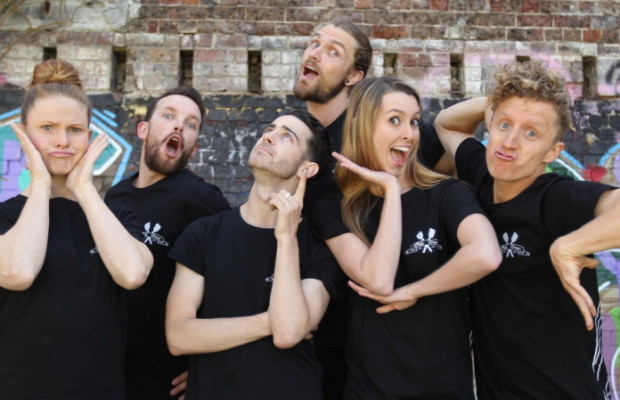 PHLY CREW
BOOK AUSTRALIA'S GOT TALENT GRAND FINALISTS
Based in Sydney, NSW
Phly Crew are a innovative & unique Hip-Hop dance group as seen on channel nine's Australia's Got Talent – Link
Founders of 'Phly Crew', the ever enthusiastic James Barry (JB) and Neale Whittaker founded this unique Hip-Hop crew when performing together at Luna Park Sydney in 2009. Since those early days Phly Crew has risen to new heights and continues to blow audiences away all across the globe!
Phly crew gained national exposure as they stepped on the stage of Australia's Got Talent were they made the Semi finals. This has led to a huge influx of bookings and put this  crew in high demand for performing, hosting and teaching.
They have been fortunate enough to compete and Win various Hip-hop crew competitions such as: Looze Control Winners 2010,2012,2013. 1st place at Battlegrounds 2013. In 2011, and represented Australia in the Hip-Hop International championships in Las Vegas, were they competed against the best Hip-Hop dance crews in the world.
Phly Crew have found great success and exposure from Showcasing and teaching Huge workshops at Australian dance festival over the past 4 years whilst also closing the 'Australian dance Awards' in Canberra 2013.
When the first clown farted, for the first time, its fart broke into a thousand pieces, and they all went skipping about, and that was the beginning of comedy.  Phly Crew was born in the heart of James Barry at the scene of a dance battle between Will Ferrall and Usher, when suddenly the pungent whiff of a Neale Whittaker dad joke skipped over to JB and Phly Crew began.  They pranced into the hip hop dance scene in 2010 with more colour than The Wiggles and more silly faces than Jim Carey.  Where most dancers spend their time channeling the likes of Beyoncé and Michael Jackson, Phly Crew seamlessly bring the spirit of John Cleese and Mr Bean to hip hop like only Aussies can.  Phly Crew stand out like a flamingo at an ostrich party, they look ridiculous, but everyone loves them!!
Book or contact the Phly Crew for your next corporate event at the Entertainment Bureau.
Tags : Book Phly Crew, How to Book Phly Crew,  Book Australia's Got Talent contestants, Book Australia's Got Talent top 12, Book Australia's Got Talent finalists, How to book Australia's Got Talent finalists, How to book Australia's Got Talent contestants, Booking agents for Australia's Got Talent contestants.