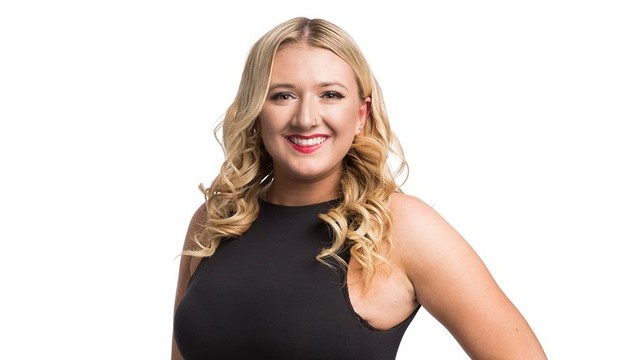 RENEE POUNSETT


BOOK TV TALENT SHOW CONTESTANTS & FINALISTS
THE VOICE
Renee Pounsett is one of Australia's favourite contestants from the Voice season 4.
Based in Adelaide SA. Now available for Corporate and Special Events.
Australia has seen many artists over the years make their professional debut on various TV talent shows, including Australia's Got Talent, The X factor, So You Think You Can Dance and The Voice. These artists go onto recording careers and corporate engagements for the private sector.
Here at The Entertainment Bureau, we can source any of these artists and help give your next event that extra bit of WOW factor. Whether it be a solo performance or a full band engagement, we can help connect you with the celebrity artist of your choice. Call today for an obligation free quote.
RENEE POUNSETT BIO
Renee Pounsett is a 19 year old Singer/Songwriter/Music Producer/Rapper from Adelaide, South Australia.
Although young in age, Renee has proven herself as one of the most talented artists/producers on a global level.
Renee Pounsett has won several major songwriting/singing competitions, produced music for a number of well known record labels/artists around the world and has an impressive list of collaborations to her name in a number of different genres.
Most recently, Renee made the top 14  in a Worldwide singing competition, which also placed her top 3 in Australia.
Renee's love for music started at age 5 when she first began performing professionally, within a few years she began to work alongside some of Australias most talented musicians, as well as performing across Australia as a solo artist. By the time she hit 11, she had taught herself how to play 5 instruments, and started to write music. It wasnt long after that she decided to teach herself sound engineering/studio production which led to the release of her E.P "Change" in 2011.
Following the success of her E.P, Renee decided to pursue her love for Hip Hop/Rnb/Rap and begun writing her album "Movement" which is due late 2015.
Renee Pounsett is a young achiever. The talented singer started her own business 'Raise Your Voice Tuition' at the age 16 and now has 49 students across South Australia.
Renee started singing as a young child, inspired and encouraged by her mum, who was a professional singer.  Her mum took Renee under her wing and would take her on stage to perform to huge crowds from the age of five.
She is a pop and soul singer with a love of hip-hop. She names Beyoncé as her music idol and hip hop artists Ice Cube, Hilltop Hoods and Purpose as her biggest musical influences.