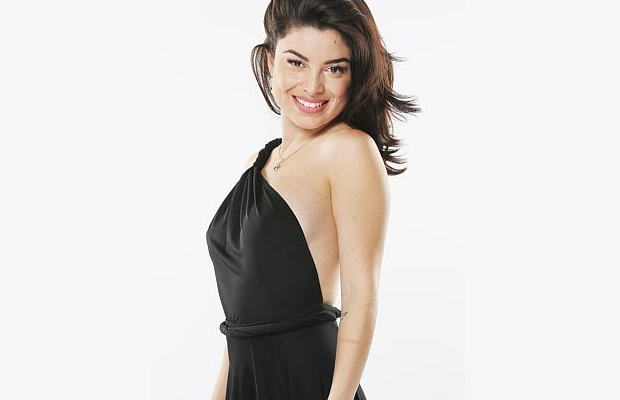 SABRINA BATSHON

BOOK TV TALENT SHOW CONTESTANTS & FINALISTS


THE VOICE



Sabrina Batshon is one of Australia's favourite contestants from the Voice 2014. Based in Sydney NSW.
Australia has seen many artists over the years make their professional debut on various TV talent shows, including Australia's Got Talent, The X factor, So You Think You Can Dance and The Voice. These artists go onto recording careers and corporate engagements for the private sector.
Here at The Entertainment Bureau, we can source any of these artists and help give your next event that extra bit of WOW factor. Whether it be a solo performance or a full band engagement, we can help connect you with the celebrity artist of your choice. Call today for an obligation free quote.
SABRINA BATSHON BIO
Sabrina Batshon has a vision to bring singing to the forefront of her musical career after enjoying a well-earned break from musical theatre and past success on Australian Idol as a top 12 finalist. Her impressive theatre career has included performances alongside theatre icons Bert Newton and Caroline O'Connor.
Classically trained and educated at Newtown High School of the Performing Arts, this gifted 29-year-old has the ability to sing in Italian and French and has a voice influenced by theatre, jazz and blues. One of seven siblings, she describes her and her family as loud, loving and always ready to perform
Sabrina Batshon has been wowing audiences since the age of two, and was cast in her first concert while attending the Johnny Young Talent School. Sabrina began her career performing regularly at Italian community clubs and festivals, doing a solo dance spot – jazz, tap, ballet, lambada, flamenco and belly dance number and then went on to join the Keane Kids Studio talent agency while continuing her study in dance, singing, and acting. Sabrina Batshon went on to complete a three year full theatrical course which resulted in roles for a number of Australian television series including Water Rats, G.P. and Home and Away. Sabrina has also received awards for numerous talent shows and competitions including the prestigious McDonald's Performing Arts Challenge in the open age Contemporary Vocal solo section.
While attended the Newtown High School of Performing Arts, Sabrina Batshon performed as a guest singer at the 2001 Sydney Cabaret Convention, and was later cast as understudy to Nikki Webster for the part of Dorothy in The Wizard of Oz Musical. Soon after, Sabrina was cast in her second musical production playing the role of the Little Girl (a creepy, funny little character) in The Witches of Eastwick Musical which ran for 3 months at Melbourne's Princess Theatre.
Sabrina went on to complete her Higher School Certificate receiving a distinction in music and entertainment and was then later featured in the 2003 School Spectacular at the Sydney Entertainment Centre. Sabrina went on to attend the Talent Development Project (TDP) graduating in 2004, and sharing the TDP Honour Role with others such as John Foreman, Human Nature, Paulini Curuenavuli, Nathan Foley (Hi Five), and many more fantastic performers. Sabrina was granted two Scholarships to attend, one from the Sports Youth and Tourism foundation chaired by the Hon. John Brown, AO; and another from Rebel Sports.
Other performances highlights have been the Australian Club Entertainment Awards, as Sabrina has been performing in her own club shows from an early age; as well as the Alan Jones Christmas party, Mark Waugh's tribute and farewell luncheon, Night of the Stars for Westmead Hospital Millennium Foundation, and the Premier's Awards for Excellence.
Sabrina Batshons Talent has also attracted Barbra Streisand's Manager Marty Erlichman and Australia's Sony Artist Director Jay Dee Springbett, and has even received a mention in Parliament as one of Australia's Best Singers.
Sabrina's career was put on hold after she experienced chronic depression, agoraphobia and Panic Attacks. Sabrina had almost given up on music, until she decided to continue with the help of Australian Idol. Channel 10's network executive producer Stephen Tate said "Speaking openly and honestly about depression was the way forward for the media and community."
Sabrina Batshon came 10th place in the seventh series of Australian Idol, with performances such: Nature Boy; – (Nat King Cole), Black Velvet; – (Alannah Myles); When I Fall in Love; (Nat King Cole), Help; (The Beatles), Hush Hush (Pussycat Dolls), Earth Song; – (Michael Jackson), Numb; – (Linkin Park) and When Love Takes Over; – (David Guetta).