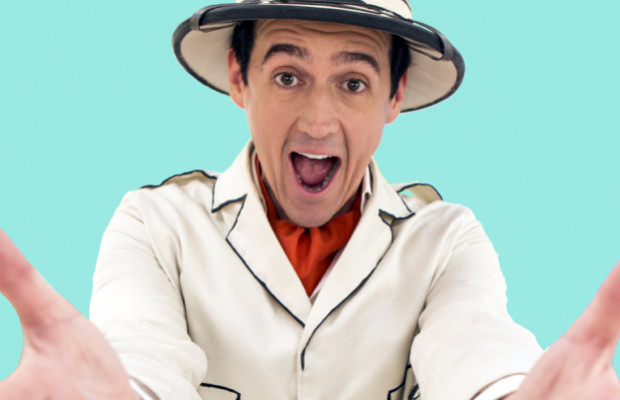 SAM MORAN
AUSTRALIAN ENTERTAINER
Sam Moran's involvement with The Wiggles began when he appeared in "Haste to the Wedding" and "Evie and the Birdman", both written by John Field, Anthony Field's brother and songwriter for The Wiggles. Moran began performing with The Wiggles in 1998, hosting and touring with the "Dorothy the Dinosaur Show" throughout Australia and New Zealand, in small venues The Wiggles "had grown too big for". He played Professor Singalottasonga and Dapper Dave in the group's TV series. In 2002, Moran became Greg Page's understudy and filled in for Page over 150 times. Page was advised by his doctors not to travel, so Moran performed in his place during the group's 2006 US tour. Moran reported that he was asked to permanently join The Wiggles "a couple of days" before Page announced his retirement in November 2006. Moran's shtick on stage was losing things.
Although the transition from Page to Sam Moran as the group's lead singer, which Moran has called "probably one of the most physically demanding roles in mainstream entertainment," was "smooth" for the young children of The Wiggles' audience, it was more difficult for their parents. Bandmate Murray Cook reported that Moran did "amazingly well" as a Wiggle, and that the addition of Moran changed their sound, forced the group to "rethink things", and made the band stronger. Although Moran struggled with the spontaneity of The Wiggles' stage performances, Cook said, "We've never felt like we had to carry him or anything. He's a smart guy. But it is a bit different, just having a different person on stage." Moran's background in musical theatre was different from those of his bandmates, so The Wiggles had to change the way they recorded their music. At sound checks, their practice was to "kind of jam on things", but Moran often did not know the songs the other three used at those times. Cook reported that it took some time for Moran, but a year after Page's retirement stated, "We're slowly educating each other".
In January 2012, and amidst a great deal of controversy, The Wiggles announced that Greg Page had regained his health and was returning to his role as the Yellow Wiggle. As part of his severance package, Sam Moran continued to collect song royalties and was granted use of The Wiggles' studios.