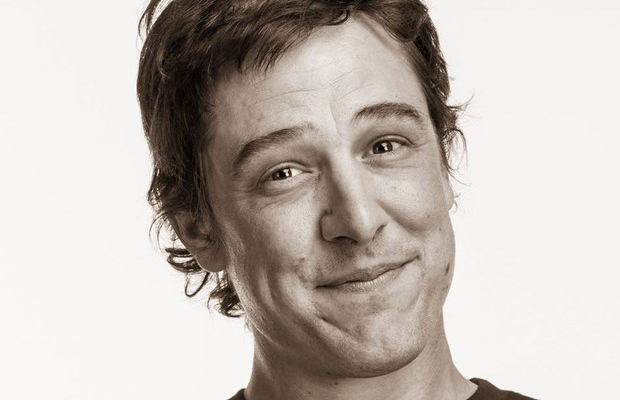 SAMUEL JOHNSON
AUSTRALIAN ACTOR & RADIO PRESENTER
Samuel Johnson's first foray into television started with small roles in various shows including the role of Prince Jobah in the The New Adventures of Ocean Girl; as Sally Fletcher's first boyfriend, Gus Bishop, in Home and Away; and in other bit parts including Blue Heelers, Halifax f.p., Stingers and Something in the Air.
Samuel Johnson's break, however, came in 2001 when he was chosen for the role of the scruffy, womanising writer Evan Wylde in Channel 10's drama series The Secret Life of Us. Evan was a main character, also narrating the majority of the show (apart from instances narrated by Deborah Mailman's character Kelly Lewis). This made Johnson a household name and earned him an AFI Award in 2001 for Best Actor in a Leading Role in a Television Drama Series.
The Secret Life of Us enjoyed consistent success up until the third series, when many major characters left, resulting in a drop in ratings. Johnson's character Evan (one of the last three original major characters alongside Kelly Lewis and Simon Trader) left early in the fourth series in 2004 and the show was axed soon afterwards.
In 2003, during the height of Johnson's Secret Life career, he received rave reviews for his performance in the mini-series After the Deluge. It follows the story of the Kirby family; their father Cliff is in the advanced stages of Alzheimer's disease, and relives his disturbing memories of the war and his first love, as a part of his experiences of the present. His three estranged sons Alex (David Wenham), Marty (Hugo Weaving) and Toby (Johnson) are thrown together to care for their father whilst struggling with their own lives and relationships and attempting to come to terms with their fathers mental state.
Apart from Samuel Johnson's appearances on many Australian shows to promote his work, he has also featured on Thank God You're Here and The Panel as well as the ABC documentary The Sum of Sam; documenting his personal struggles and work with Open Family Australia, a youth outreach program co-founded bySouth Melbourne parish priest Fr Bob Maguire.
Samuel Johnson appeared in the police drama Rush in Melbourne, a drama revolving around Melbourne's Tactical Response team (based on Critical Incident Response-style teams). He played the role of communications specialist Leon Broznic; alongside Callan Mulvey and Catherine McClements who played Evan's girlfriend Carmen in The Secret Life of Us.
In 2010 he made a cameo appearance as an old friend of Sarah's in the final episode of Wilfred. In 2016, Johnson starred as Molly Meldrum in the miniseries Molly.
Film
Johnson's first film role was in the 1995 film Angel Baby where he played Check-Out Cashier. Angel Baby was the tale of two people suffering from schizophrenia who meet at therapy and fall in love. The film was a huge success, sweeping the board at the 1995 AFI Awards.
Johnson is also well known for his role in the 2002 Mick Molloy film Crackerjack. Playing Molloy's slacker pothead flatmate Dave Jackson, the film enjoyed relative success winning a host of awards including Outstanding Comic Screenplay and Outstanding Film Comedy at the Australian Comedy Awards in 2003.
After leaving The Secret Life of Us in 2004, Johnson went on to star in the dark, black comedy The Illustrated Family Doctor as Gary Kelp, a man condensing The Illustrated Family Doctor medical guide. Unfulfilled in every way, Gary starts to develop the physical symptoms of the ills he is transcribing and his life begins to really fall apart. The film divided viewers and critics, with the film resulting in a love-it-or-hate-it divide and was nominated for a handful of awards including Best Adapted Screenplay at the 2005 AFI Awards.
Voiceovers and commercials
Johnson is also well known for his many commercial appearances and voiceovers.
He featured in ads for Pedders, and most famously, lingerie brand Lovable in 2002/2003 where he played the hapless male (with Australian model Lisa Cazzulino) spouting lines such as "it's just wrapping paper" and "I don't understand bras… but I like looking at them".
One of the ads featured the girlfriend (Cazzulino) walking into the kitchen in her bra and knickers where Johnson was drinking milk from the carton. Looking down at her herself admiringly, she said "Nice bra". The scene then cut to Johnson and his thought-bubble voiceover of "Great tits". The ad was controversial due to the un-PC language and was criticized by some viewers, resulting in the ad moved to only being aired post-watershed.
He was also featured prominently on billboards and in window displays for the department stores around Australia such as Myer and David Jones.
He has done voice over work for TAFE NSW, Southern Cross Austereo, Listerine, Hungry Jacks and advertising of many Channel 10 programmes, although deliberately stopped recording them due to the over-exposure he felt was negative on his career and life.
He currently does a voiceover for Vodafone, also appearing in their advertisements.
"Everyone got sick of me and weren't shy of telling me. Including friends and family. So I thought, well, I'll give them a rest. Ex-girlfriends in particular weren't happy hearing me around the place all the time. One of them was known to throw her radio out the window."
Radio
In 2005/06 Johnson started working at major Melbourne FM station Nova 100, presenting the 9am – 12pm slot. He was popular in the role but resigned mid-2006, several months after his girlfriend Lainie Woodlands died.
Theatre
In July 2007, he returned to acting, playing a young Weary Dunlop in the play "Weary: The Story of Sir Edward Dunlop". Weary follows the ageing veteran after retirement, when he returns to the diaries of his time in a World War II POW camp. The action switches between the young Weary and his older, wiser self.
Johnson's other stage credits include:
Love Letters – Andrew Makepeace Ladd III
Hotel Sorrento – The Son
The Present – Danny Rule
The Snake Pit – Harry
Mad Woman's Fountain – Harry
Life During War Time – Howard
The Pink Panther Strikes Again – Dreyfus