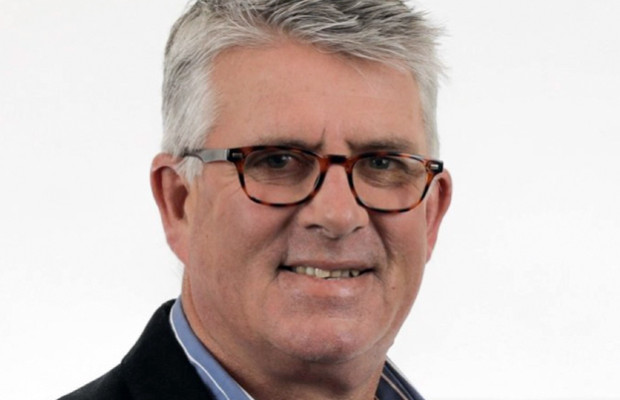 SIMON O'DONNELL
FORMER AUSTRALIAN CRICKETER
Simon O'Donnell played as an all-rounder for Victoria in the Sheffield Shield between 1984 and 1993, scoring a century in his first match. He went on to play 6 Test matches in 1985, 5 on the Ashes tour of England and one at home, but with a low bowling strike rate in 5 and 4 day cricket, he was more successful in the shorter form of the game.
Seen as a limited-overs specialist with clever medium pace bowling and explosive lower order hitting, he played 87 ODIs between 1985 and 1992, scoring 1242 runs and taking 108 wickets in his career. He played in Australia's 1987 World Cup Final victory and was a significant wicket-taker and finished the World cup as Australia's most economical bowler, but soon after he suffered severe pain that was diagnosed as non-Hodgkin lymphoma.
Simon O'Donnell recovered with treatment to return to the Australian One-Day team in the 1988–89 season and played 43 more limited-overs matches till 10 December 1991 and claimed 56 wickets and made 5 match winning 50 plus scores including the fastest half-century in One Day Internationals (18 balls v Sri Lanka, Sharjah, 1990, which lasted for 6 years until Sri Lankan Sanath Jayasuriya scored 50 from 17 balls v Pakistan at Singapore on 7 April 1996). O'Donnell maintained a very good batting strike rate of 80.96 runs per 100 balls in ODIs, almost double his scoring rate in Tests.
Simon O'Donnell was captain of Victoria for five seasons from 1988–89 until his retirement in 1993. This was a mixed period, which included a Sheffield Shield victory in 90–91, but Victoria also finished last in 1988–89, 1989–90 and 1992–93.
O'Donnell was voted international cricketer of the year in 1990–91.
Media career
Simon O'Donnell hosted Melbourne radio station Sport 927's morning program with Kevin Bartlett until 2004.
With the Nine Network, O'Donnell has been a commentator of cricket and now presents The Cricket Show. Having owned and managed race horses through his company, O'Donnell Thoroughbreds International, he is also used as an expert on horse-racing on Nine's racing coverage.
During the mid-1990s as part of his work with Channel 9, O'Donnell was a regular on the daytime program The Midday Show, teaming up with former international rugby league player Paul "Fatty" Vautinon Friday's to give an overview of the weekends sporting events, usually the AFL and NSWRLcompetitions, and to give their racing tips. The pair would generally get into silly situations (e.g. coming out onto the set dressed in blowup Sumo suits), or would be on location such as in early 1994 when O'Donnell was taken on some hot laps of the high speed Calder Park Thunderdome oval racetrack in Melbourne with multiple AUSCAR champion Brad Jones.
In November 2011, it was announced that Simon O'Donnell would replace James Brayshaw was host of The Sunday Footy Show. However, In November 2012, Nine announced that O'Donnell had left the network.