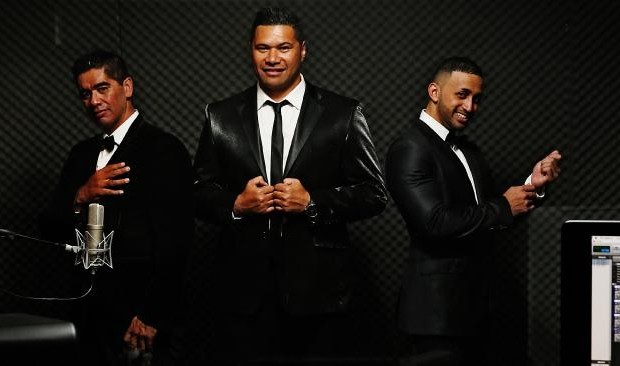 THE KOI BOYS
BOOK TV TALENT SHOW CONTESTANTS & FINALISTS
THE VOICE
The Koi Boys are one of Australia's favourite contestants from the Voice 2016.
Based on the Gold Coast Queensland. Now available for Corporate and Special Events.
Australia has seen many artists over the years make their professional debut on various TV talent shows, including Australia's Got Talent, The X factor, So You Think You Can Dance and The Voice. These artists go onto recording careers and corporate engagements for the private sector.
Here at The Entertainment Bureau, we can source any of these artists and help give your next event that extra bit of WOW factor. Whether it be a solo performance or a full band engagement, we can help connect you with the celebrity artist of your choice. Call today for an obligation free quote.
THE KOI BOYS BIO
The Koi Boys are the first ever trio to audition for The Voice
Danny Faifai, Kevin Keepa and Nuz Ngatai make up The Koi Boys and their B-Boy style is a far cry from their nostalgic, jazz sound taking inspiration from The Temptations, Stevie Wonder and Elvis. They wowed the Channel 9 show's coaches, won an instant and adoring following for their larrikin charm on stage, as well as their stunning vocal stylings.
All hailing from New Zealand Danny, Kevin and Nuz all met while busking on the streets of their native homeland, they quickly formed a trio that eventually took them to Australia.
An offer by The Voice producers to join the show has now given them their biggest and best shot at fame and an international following.
Their blind audition performance of The Chords classic Sh-boom showcased their incredible harmonies, while their YouTube version of Meghan Trainor's hit All About That Bass first convinced producers of their range.
"This style of crooning just captures our audience, it just oozes out of us. Doing a song in that field, where we can woo the crowd in a relaxed way, like Dean Martin, the Rat Pack, Elvis, whatever it is, we then put our own suave spin on it.
To be called to be on The Voice, for myself it was a real eye opener," Ngatai said. "I've done X Factor in the past and Kevin had done X Factor when he was in Sex N Chocolate but we were just a bit lost as far as where we were headed.
"Everyone would ask us what's your group called and we didn't know. "It wasn't until we went to audition that we decided to get a name.
Until their first blind audition, The Koi Boys were an unnamed vocal trio best-known for their long-running residency at one of the Gold Coast's most popular Sunday sessions at Koi, in Broadbeach.