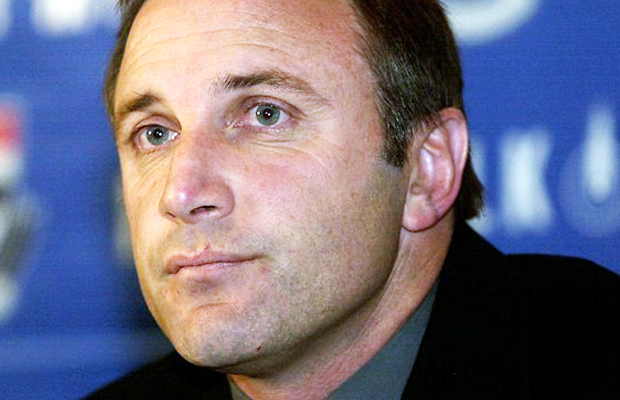 TIM WATSON
SPORTS, TV & MEDIA PERSONALITY
Tim Watson was the coach of the St Kilda Football Club in 1999 and 2000, his success was limited, with the side winning only 12 of the 44 matches they played while he was in charge. In the 2000 season St Kilda won just two games for the entire season and Watson resigned during the year, forgoing the final year of his three-year contract.
Early in the 1993 season Essendon coach Kevin Sheedy lured Tim Watson out of retirement. Although Watson was not as fit as he had once been, and was never able to recapture his top form, he played a vital role in the forward line, kicking some important goals throughout the year. His experience in what was a very young team was instrumental in helping Essendon win an unexpected premiership that year.
After the 1994 season, Tim Watson retired for good, having played 307 games and kicked 335 goals. Since his retirement, Watson was named the sixth greatest player to ever play for Essendon in the "Champions of Essendon" list, and was named ruck-rover in their "Team of the Century".
Like many past players, Tim Watson has become a media personality, serving as a sports presenter on Seven News in Melbourne as well as having aspecial comments role on Seven's AFL coverage. He has also appeared on many football-related TV shows, as a sports columnist in The Age newspaper, and from 2004 until 2013, a co-host on the Morning Glory show with Andrew Maher, on Melbourne radio station 1116 SEN.
In November 2013, Watson resigned from 1116 SEN to spend more time at the Seven Network, it was later announced that he would replace Sandy Roberts as weeknight sport presenter on Seven News in Melbourne.