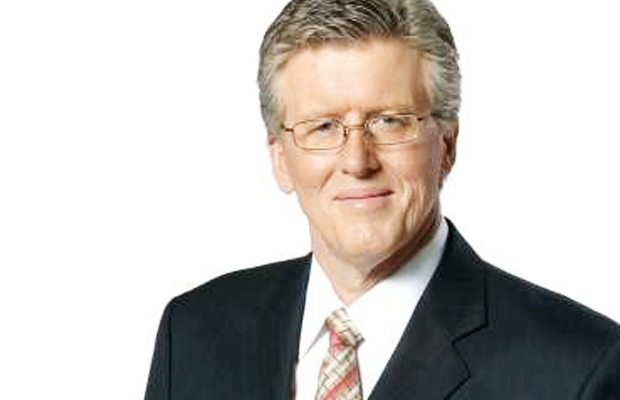 TIM WEBSTER
RADIO, NEWS & SPORTS PRESENTER
In the early 1980s, Tim Webster presented TEN-10 Eyewitness News in Sydney, alongside Katrina Lee. The pair enjoyed considerable success, often #1 in their time slot.
On 20 January 1992, Tim Webster launched Australia's first regular, weeknight 5:00PM newscast, re-uniting with Katrina Lee to co-present TEN-10 Sydney's Ten Eyewitness News First at Five.
Tim Webster has covered various major sporting events for Network Ten, including the Melbourne Cup, Olympic Games, Commonwealth Games and Australasian golf tour & From 1993 until 2004, he was the host of the nightly sports program Sports Tonight.
In 2005, Tim Webster became a presenter of Perth's Ten News at Five, alongside Charmaine Dragun. Between 5 November 2007 and 5 May 2008, he presented the Perth newscast solo following Dragun's death.
Tim Webster announced his retirement from Ten News on 30 May 2008 after 27 years working for the network. Webster's retirement came shortly before studio production of Ten News Perth returned to the network's studios at Dianella in June 2008.
In early 2011, Tim Webster presented sport alongside Sandra Sully on Sydney's short-lived Ten Evening News.
When Ten moved 6PM with George Negus to the timeslot of 6.30 weeknights renamed as 6.30 with George Negus on 4 April 2011, Tim Webster is still a fill-in presenter for Ten News since Ten Evening News on weeknights has been axed (Ten News at Five has now been extended to 90 minutes). Tim also presented the final ever edition of Ten Late News on Friday 30 September.
In 2008, Webster replaced Steve Price who moved to John Laws' former time slot.
Tim now hosts Weekend Afternoons on Sydney's 2UE, 2pm-6pm Saturday and Sundays.