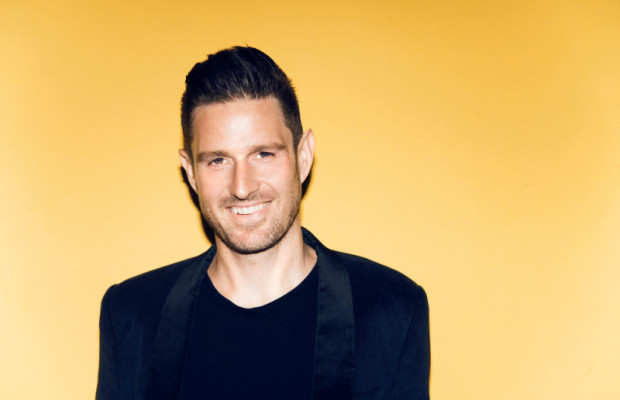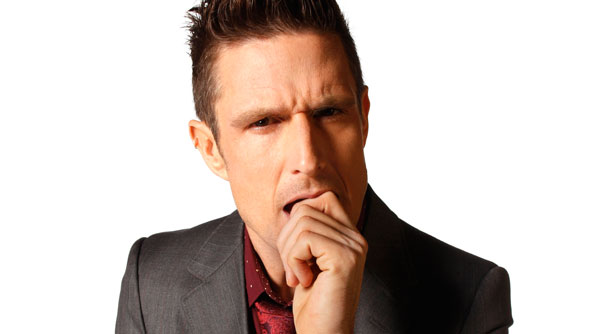 WIL ANDERSON – AUSTRALIAN COMEDIANS AND TV HOSTS
Wil Anderson is a stand up first and foremost, touring Australia and the world at every opportunity, performing more than a hundred shows a year. His stand up is a densely written, high-speed ride through one of the most wonderful comedic imaginations in the world. Politics, pop and the banal come together in a Wil Anderson routine, always delivered with more conviction and enthusiasm than any man's vocal chords can take.
Over the last 5years Wil spent a lot of time north of the equator, performing live in London, Edinburgh, Ireland, Montreal and Los Angeles and securing regular guest appearances on the popular US late night comedy talk show, Chelsea Lately.
Since 2008 Wil has hosted ABC TV's highest rating program The Gruen Transfer series– a role that saw him nominated for a Gold Logie in 2010, and spawned spin offs, Gruen Nation, Gruen Sweat and Gruen Planet.
In addition to his Gruen commitments in 2012 Wil was busy touring his hit live show Wilarious tosold out venues around Australia, earning rave reviews and winning his third consecutive Bulmer's People's Choice Award at the Melbourne Comedy Festival.Not to mention being named one of comedy's hottest acts by none other than John Cleese, proving that this world class comedian is definitely at the top of his game.
Wil started 2013 doing live shows in Vancouver, Minneapolis and Denver before returning home with his new stand up show, GoodWil, debuting at the Adelaide Fringe Festival and occupying the prestigious Princess Theatre during the Melbourne International Comedy Festival. GoodWil also toured nationally to sell out crowds.
Wil then returned to the US for a short time, doing more live shows in Alaska, Washington DC and LA, and then headed to London to do a season at the Soho Theatre.
In 2013, Wil was invited to perform at the prestigious Just for Laughs Festival in Montreal, performing alongside some of the worlds best comedians. In conjunction, he also hosted a television special for Channel 7, Wil Does Montreal, giving us a behind the scenes look of the festival and some of it's performers.
2013 also saw Wil return to the ABC with Gruen Nation and Gruen Planet. Gruen Nation had a 4 week in depth look at the 2013 election and Gruen Planet is doing what the Gruen series does best, looking at the crazy world of advertising and spin.
Wil has started this year much like the last, doing the thing he loves best, live shows in and around LA. He returns to Australia for yet another festival season, with a brand new live show, Wiluminati.
"…dry, self-deprecating, politically incorrect and crude, there are not many areas of our society at which Wil Anderson is not willing to take a crack. And thank goodness, because in his hands pretty much everything has a funny side" – Daily Telegraph
"surprisingly heartfelt, regularly courageous and consistently funny…brilliant" – The Age
"superbly crass, irreverent, smart, manic, soulful and consistently hilarious" – The Sun-Herald
"A sharp and pacy torrent of jokes delivered with a skill that's worth savouring"– The List, Edinburgh
"Like Adam Hills on speed, Australian comedian Wil Anderson's new show is brilliant… an hour in his company flies by all too quickly" – The Stage, Edinburgh
"What a funny Aussie. Wil Anderson's fast-paced routine is bursting with laughs and energy…there is enough material here to fill two hours making the one he has sprint by…a higher laugh-per-minute rate than anyone I have seen before… 'Ando' is a comic gem" Three Weeks, Edinburgh
"If you ever have the chance, go and see Wil Anderson live. I could have sat there all night if laughing so hard didn't hurt so much…" City News
"Anderson has a sharp brain, quick tongue and is up there with the best of them"- The Drum
"A sharp blend of idealism and cynicism. Fresh, energetic and articulate." The Age, Melbourne
 "Anderson is, without doubt, one of the nation's finest comedic talents" Adelaide Advertiser
"Anderson is among the funniest comedians we have…"
Sydney Morning Herald
"Anderson is the eternal naughty boy you can't help liking"
 The Australian
"Wound up tighter than a spring and barely pausing for breath during his one-hour set, Wil Anderson is manic, likeable, passionate…" The Age, Melbourne
"A comic juggernaut of current affairs." Sydney Morning Herald
"An hour long spiel that is absolutely packed with jokes, wisecracks, good vibes and a certain amount of attitude" Adelaide Advertiser