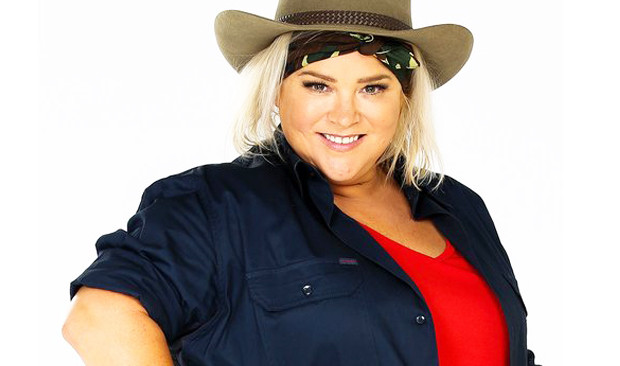 YVIE JONES – AUSTRALIAN TV & MEDIA PERSONALITIES
There's a reason Yvie Jones is one of the most loved faces on television, she's funny, open relatable and warm. Yvie first shot to fame with her friend Angie Hart on the three time TV Week Logie Award-winning hit show, Gogglebox.
Yvie Jones has been with Gogglebox from the very start and has been amusing Australia with her sharp wit, impersonations and compassionate reactions to the stories and shows the country watched with her every week.
Before Gogglebox, Yvie worked behind the scenes as a warm up talent for popular network shows, keeping audiences excited, laughing and awake during recordings. She honed her craft at various drama and improv schools, appearing in many Theatresports which culminated in her taking out the title of runner-up in 2017's prestigious Celebrity Theatresports alongside the likes of Andrew OKeefe, Jay La Gaia and Kitty Flanagan.
In addition to her television and theatre work, Yvie is a regular and favourite on Gretel Killeen's live interview show This Is Who I Am and Chris Bath's ABC nightly radio show. She appeared as the guest panellist in Sydney Fringe Festival's Rhubarb with fellow team mate Stephen Curry, pitting her wits against Wil Anderson, Kate Jenkinson and Andrew Hansen. Yvie reprised her guest panellist role in 2018 when the production appeared at The Melbourne International Comedy Festival.
Yvie Jones is the person to put up her hand when it comes to taking on a challenge and will choose silly over serious. She and Angie first met and became immediate besties on a job where Yvie was asked to play Mrs Claus and Angie an Elf. She has nannied for the rich and famous, scrubbed the tanks at Seaworld, spent the past six years caring for her Down Syndrome flatmate Tom, had regular residences at corner pubs singing in bands and is a sucker for a dog in need. Yvie has taken in and fostered countless dogs whose owners have been struck down by illness or death or are just going through a rough patch.
Yvie Jones is all heart and fun and looks forward to more new adventures in 2019.