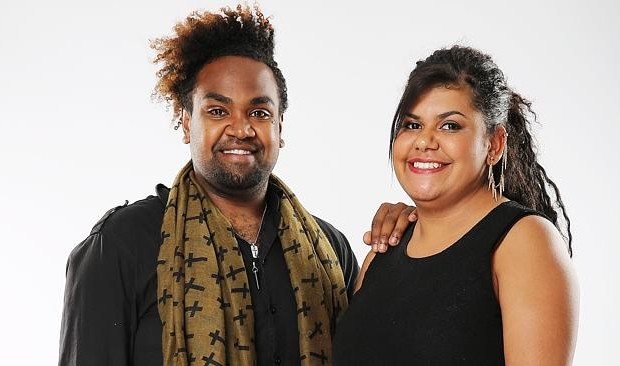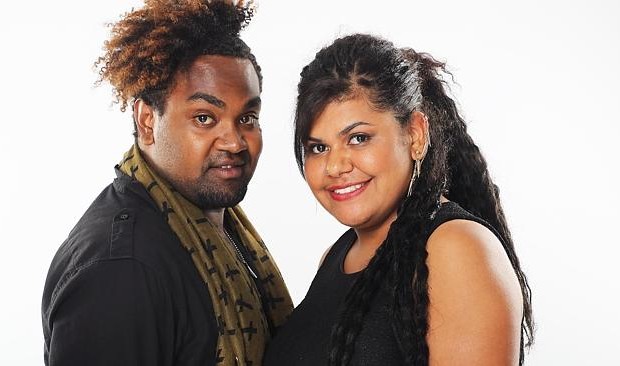 ZK
BOOK TV TALENT SHOW CONTESTANTS & FINALISTS
THE VOICE

ZK duo are two of Australia's favourite contestants from the Voice season 3. Based in Adelaide SA.
Australia has seen many artists over the years make their professional debut on various TV talent shows, including Australia's Got Talent, The X factor, So You Think You Can Dance and The Voice. These artists go onto recording careers and corporate engagements for the private sector.
Here at The Entertainment Bureau, we can source any of these artists and help give your next event that extra bit of WOW factor. Whether it be a solo performance or a full band engagement, we can help connect you with the celebrity artist of your choice. Call today for an obligation free quote.
ZK BIO
West and Fielding known as ZK met four years ago but only recently began performing together. West is the grandaughter of Bonita Mabo, wife of land rights pioneer, Eddie Mabo. Bonita was backstage with other family members during the pair's performance on Monday night.
After their performance ZK offered to take the Black Eyed Peas star for a trip to the Northern Territory to introduce him to indigenous culture after the US rapper was interested in how they "party".
Eddie Mabo is known for his epic 10-year legal fight for indigenous land rights in Australia. His campaign led to 1992's landmark High Court decision which overturned the legal doctrine of terra nullius – that Australia belonged to no one before white settlement.
Mabo was posthumously awarded the Australian Human Rights Medal.