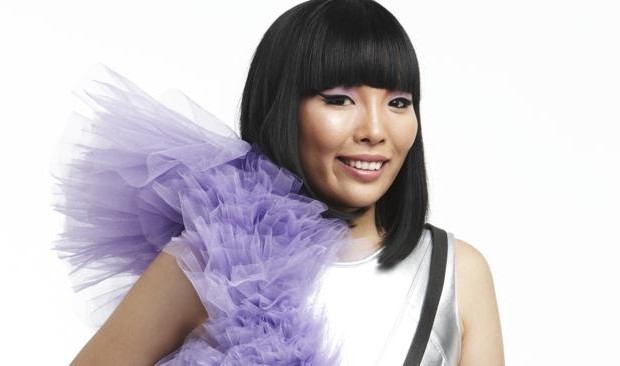 DAMI IM


BOOK X FACTOR TOP 12 CONTESTANTS AND GRAND FINALISTS




Based in Brisbane , QLD
Dami Im is the winner of X Factor 2013.
Dami Im is a 24 year-old singer/ performer from Queensland who sang "Hero" by Mariah Carey at this years Xfactor audition. Im was initially a contestant in the Under 25 Girls category, however, once the minimum age for the Overs category was changed from 25 to 24, she became part of the newly formed Over 24s category. She was initially eliminated during the super bootcamp stage, but was called back for the home visits to replace Matt Gresham who decided he could not commit to the competition. She was born in South Korea and migrated to Australia at the age of nine, with her mother and younger brother. Im's father stayed in South Korea to send the family money. Her parents now live together, spending part of the year in Australia and part in South Korea. At the age of 11, she began studying at the Young Conservatorium of Music program at Griffith University. She attended John Paul College in Daisy Hill and graduated in 2005. Dami Im is a member of the Brisbane Full Gospel Church in Eight Mile Plains, Queensland. In 2010, she released an album titled Dream, which was recorded to raise money for church endeavours. Dami met Noah Kim, a former Korean military serviceman, at the church and they were married in Seoul in late 2012.
Aside from singing, Dami Im is also a violin player and pianist who became the National Finalist of the Yamaha Youth Piano Competition, and won the Nora Baird Scholarship and the Queensland Piano Competition several times. In 2009, Dami graduated from the University of Queensland with first class honours for her Bachelor of Music. She cites Beyoncé, Mariah Carey, Norah Jones, Corinne Bailey Rae and Chris Tomlin as her musical influences. Prior to entering The X Factor, Dami was a music and piano teacher. Following the eliminations of Cat Vas and Barry Southgate, Dami Im became the only remaining contestant in the Over 24s category.
Other X Factor Finalists
Taylor Henderson –
http://entertainmentbureau.com.au/portfolio-view/taylor-henderson/
http://au.tv.yahoo.com/x-factor/contestants/taylor-henderson/
Jai Waetford –
http://entertainmentbureau.com.au/portfolio-view/jai-waetford/
http://au.tv.yahoo.com/x-factor/contestants/jai-waetford/
Third D3gree –
http://au.tv.yahoo.com/x-factor/contestants/third-d3gree/
Tags : Book Dami Im, How to Book Dami Im, Booking agents for Dami Im, Book X factor contestants, Book X factor top 12, Book X factor finalists, How to book X factor finalists, How to book X Factor contestants, Booking agents for X Factor contestants,  Taylor Henderson, Jai Waetford, Third Degree,