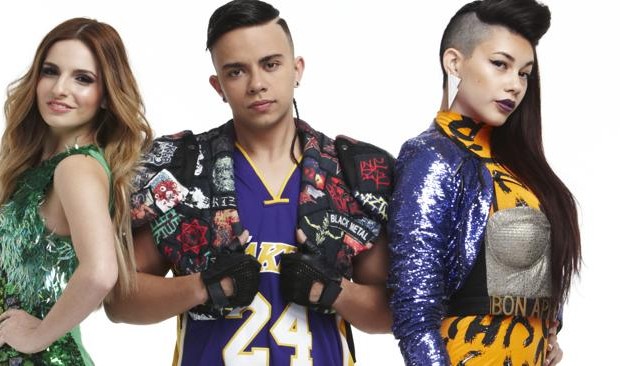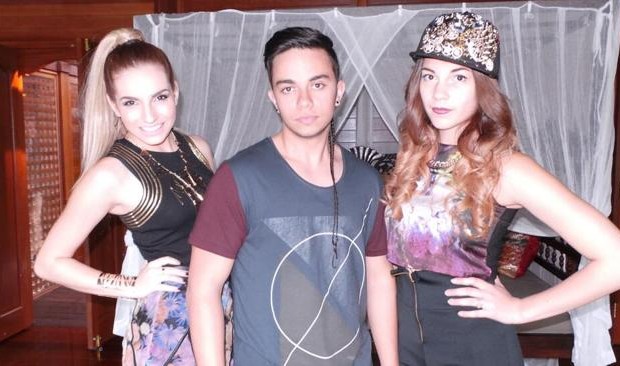 THIRD DEGREE – BOOK X FACTOR TOP 12 CONTESTANTS AND GRAND FINALISTS
Third Degree are a mixed group consisting of Kelebek (aged 18 from Albury, New South Wales), Jacinta Gulisano (aged 19 from Sydney, New South Wales) and Jordan Rodrigues (aged 18 from Melbourne, Victoria). They all auditioned as solo contestants and were eliminated during the super bootcamp stage. However, the judges called them back to form a mixed group for the Groups category and they progressed to the home visits stage.
Third Degree landed in the final showdown in week six of the live shows with JTR after receiving the fewest public votes, but were saved by Keating, Minogue and Redfoo. Following the eliminations of Adira–Belle and JTR, Third Degree became the only remaining act in the Groups category. They were in the final showdown again in week eight with Jiordan Tolli, and after the judges decision went to deadlock, it was revealed that Tolli received the fewest votes and was eliminated. Third Degree were eventually eliminated from the competition in week nine, after the judges decision went to deadlock, and they received the fewest amount of votes, finishing fourth.
Third Degree cite Beyoncé, Eve, Slaughterhouse, Usher, The Black Eyed Peas, Chris Brown, Missy Elliott, Jessie J, Michael Jackson and Amy Winehouse as their musical influences. Kelebek is of Filipino and German descent. She previously auditioned for The X Factor in the fourth series, under her birth name Vanessa Skrypczak, and made it to the top 24. Gulisano was a semi-finalist in the third series of Australia's Got Talent, as a member of the singing trio Soundcheck. She was a student at Aquinas College in Menai, New South Wales. Prior to entering The X Factor, Gulisano was a vocal coach and dance teacher. She is dating Dance Academy actor Jordan Rodrigues.
X Factor  – http://au.tv.yahoo.com/x-factor/contestants/third-d3gree/
Other X Factor Finalists
Dami Im – Winner of X factor 2013
http://entertainmentbureau.com.au/portfolio-view/dami-im/
http://au.tv.yahoo.com/x-factor/contestants/dami-im/
Taylor Henderson – http://entertainmentbureau.com.au/portfolio-view/taylor-henderson/ http://au.tv.yahoo.com/x-factor/contestants/taylor-henderson/
Jai Waetford – http://entertainmentbureau.com.au/portfolio-view/jai-waetford/ http://au.tv.yahoo.com/x-factor/contestants/jai-waetford/
Tags : Book Third Degree, How to Book Third Degree, Booking agents for Third Degree, Book X factor contestants, Book X factor top 12, Book X factor finalists, How to book X factor finalists, How to book X Factor contestants, Booking agents for X Factor contestants, Dami Im,  Jai Waetford, Taylor Henderson,